Jubin Nautiyal: I've been breaking self-made barriers and reaching my potential
Singer Jubin Nautiyal, who will soon be releasing his independent single, Humnava, says that he got into the independent music space at the right time.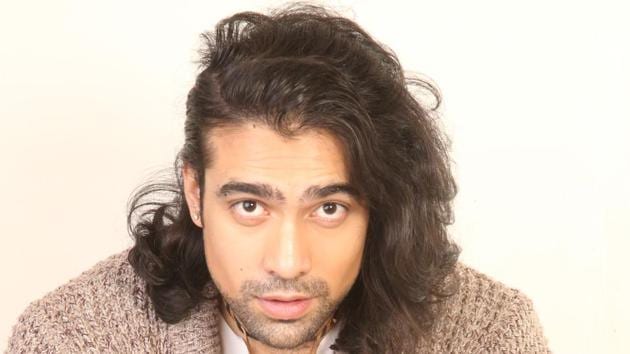 Updated on May 17, 2018 05:00 PM IST
For singer Jubin Nautiyal, it was a conscious decision on his part to focus on his career as an independent musician after he made a name for himself in the film industry. The 28-year-old, who has sung popular Bollywood songs such as The Humma Song (Ok Jaanu, 2017) and Gazab Ka Hai Din (Dil Junglee, 2018), will soon release his second single, Humnava. Jubin feels that he has improved as a singer, and that urged him to go beyond playback singing.
Read| Jubin Nautiyal on singing remakes: I feel lucky that I get to sing the songs I have grown up listening to
Read| Singer Jubin Nautiyal joins the cause to save snow leopards in Kyrgyzstan
"I am glad that my voice is getting better. Vocally, I am able to do things that I couldn't even imagine back when I started off. I have been very busy with breaking self-made barriers and reaching my potential as a vocalist. I always wanted to do singles, but only after doing sufficient work as a playback singer. Now, I feel that the time has come to explore the possibility of doing singles, and working on artist expression and individuality," he says.
The singer, who released his first single, Haaye Dil, in 2017, adds, "Now, I am going to focus on my independent music career. Before this, I was doing a lot of playback. It's a conscious decision to do this because I feel I have reached a good place with my stable playback career."
Sharing more about his upcoming single, Jubin reveals that while it has been sung by him, he wasn't involved with other aspects of it, such as composing and lyrics. However, he aspires to do "everything" himself, "someday soon".
"I want to keep growing as a musician; I want to learn more and let my curiosity be my teacher. I used to always focus on singing and never brought writing to the forefront. Over the years, I've worked with so many labels, which have given me that support to experiment with my creative side. I have a few songs in the pipeline, which are written and sung by me. Maybe soon, you will hear my independent music writing," says the singer, who sang Zindagi for the Salman Khan-starrer Bajrangi Bhaijaan (2015).
Jubin believes that now is the "right time" for a musician to pursue a career in independent music. "It's great that people are heading towards the independent music scene because it comes without rules, and I believe that music doesn't have rules. Music is supposed to flow, free from all boundaries, and that's where we are heading. So, I think it's the right time to explore this side of the industry. I think a lot of great songs will happen and the country will get to hear great music in times to come," he concludes.
Interact with the author on Twitter/@sammysamarth
Close Story