Many young Indians don't know what a flute looks like: Rakesh Chaurasia
The frontman of the popular fusion band, Rakesh And Friends (RAF), reveals why he set up this five-member outfit two years ago.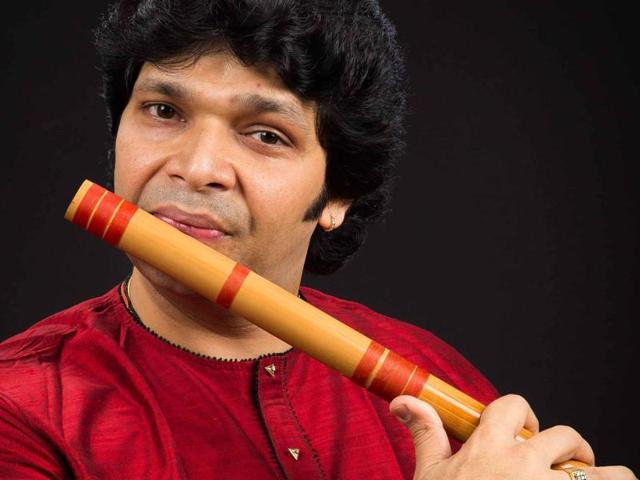 Updated on May 23, 2016 07:52 PM IST
Hindustan Times | By Soumya Vajpayee Tiwari
, Mumbai
They are just two years old in the circuit, but Rakesh And Friends (RAF), a five-member fusion outfit led by popular flautist Rakesh Chaurasia, is already a well-known name in the music scene. Ahead of the band's performance at the Hindustan Times No TV Day Weekend Fest on May 28, we talk to Rakesh about the band's journey so far.
You were already popular as a classical musician when you set up RAF. What prompted this decision?
Youngsters, these days, are so busy with their work that they don't have any time for music. Even during my concerts, many young audience members would come up to me and ask me what instrument I was playing. I was so surprised to learn that so many young Indians don't know what a flute looks like or how it sounds! So, I decided to set up this band. We play fusion music — Indian classical with world music — so that we can reach out to the young audience and introduce them to classical music in a different form. What we play is original, yet crisp.
What does your uncle, Pt Hariprasad Chaurasia, think of RAF's work?
Carrying his legacy forward is a huge challenge. But I am glad that babuji (Pt Chaurasia) is so receptive to newer forms of music. He loves our music and the fact that we experiment so much. He is proud that we are picking up on the fusion music scene.
Read: It was my dream to meet Lataji and Dilip Kumar: Pandit Hariprasad Chaurasia
All your band members are also popular independent artistes. Does finding time for your band's performances ever become difficult?
It does, since all of us keep performing regularly. We struggle a lot to match our dates. But we are all very good friends. So, we try to figure out our dates well in advance.
Many of you are associated with different genres of music. Has there ever been a difference of opinion?
Obviously, there has, but we are all open to experimentation. If someone makes a suggestion that's different from our sensibilities, we give it a shot and see how it sounds. This variety adds to our versatility. At times, when I improvise on stage, they follow. It's fun to do the unexpected.
How has RAF's journey been so far?
It has been wonderful. Our new album, RAF, has been received so well. Due to that, we got a chance to perform at a jazz festival in Cape Town (South Africa) recently. The show was attended by over 36,000 music lovers. We're proud of the way we are faring.
Read: Music composer Pyarelal returns to Bollywood
Will your band venture into Bollywood music as well?
We don't have any plans for that as of now. I have worked on a lot of films. I have played the flute for Laxmikant-Pyarelal in the past. But I feel making music for Bollywood wastes a lot of time. Film-makers will make you wait for a week, and then ask you to change the song. I would rather concentrate on my own music. If we are approached by a film-maker who gives us the freedom to make music the way we want to, we might consider that offer.
What are your future plans?
We want to introduce more hip hop in our music, while keeping the classical base intact. We also want to perform at a lot of schools and colleges, and expand our fan base. We want youngsters to be aware of various musical instruments.
Like most other bands in India, does RAF also face financial constraints?
Though money is the only source of bread and butter for us, we consider it secondary. If we get a good opportunity and the money being offered is less, we usually go for the opportunity.
Follow @htshowbiz for more.
Close Story