There is lack of sincerity in music today: Shreya Ghosal
Hindustan Times |
, Mumbai
Soumya Vajpayee Tiwari
Nov 27, 2015 06:40 PM IST
Shreya broke into Bollywood's music scene with Devdas (2002), and recorded chartbusters like 'Silsila ye chahat ka', 'Bairi piya', 'Morey piya' and 'Dola re dola' for the film.
Picture this: you are 16, you participate in a music-based reality TV show, get recognised by a celebrated film-maker, and make your Bollywood debut soon after the show ends.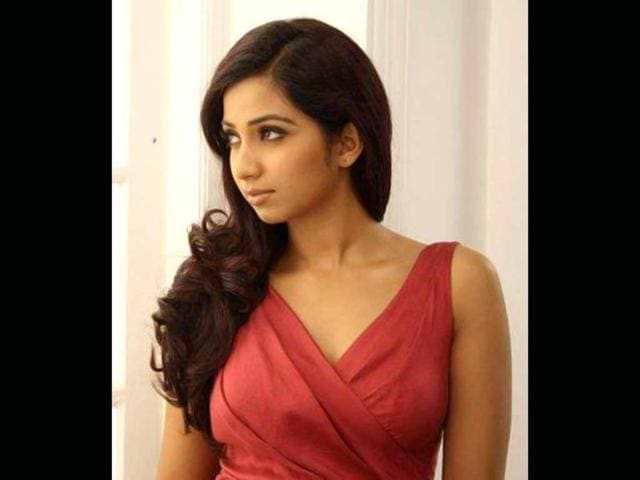 This dream trajectory was popular singer Shreya Ghoshal's reality. She broke into Bollywood's music scene with Devdas (2002), and recorded chartbusters like 'Silsila ye chahat ka', 'Bairi piya', 'Morey piya' and 'Dola re dola' for the film. Having spent 13 years in the industry, Shreya continues to be one of the most-revered female vocalists in the circuit. Apart from having a saccharine voice, the singer has also carved a niche for herself with her versatility. Her latest track, 'Deewani mastani', from Bhansali's upcoming film, Bajirao Mastani, is topping charts currently. Ahead of her concert in the city tomorrow (November 29), we caught up with Shreya to talk about her journey, life after marriage, why she's never run out of work, and more.
Stay tuned with breaking news on HT Channel on Facebook.
Join Now
Watch: Dola re dola from Devdas
Film-maker Sanjay Leela Bhansali gave you your first break in B-Town. How do you look back at your journey?
When I look back, I realise that I got such an amazing debut. It was a dream start. Every singer wants to sing for Bollywood films, and Bhansali sir made my dream come true.
How have you evolved as a musician over the years?
I have learnt a lot and matured over the years. I was a teenager when I sang my first track, and I was still training in music. I think Indian music is so welcoming of different genres that anyone who spends time in the industry, evolves. There is a lot of scope to stay versatile. I am glad that I've had the honour of working with so many talented artistes.
While most senior singers suffered in terms of getting playback offers, you never ran out of work. Why?
I think it all depends on the kinds of songs that are being made. I guess the songs that I've sung required me. I am fortunate to have stayed relevant. I try to grasp various genres to be part of the evolution process. Apart from Bollywood, there's a lot of good music happening in other kinds of Indian cinema as well — be it the films made in the south or in Bengal. Since I am active there as well, I keep myself busy. You do not want to hear your voice in every song, as it gets monotonous. So, it's important to have the right kind of balance.
Watch: The very best of Shreya Ghosal
What do you feel about the way Bollywood music has changed over the years?
Whenever anyone is asked to respond to this question, they usually say, "Purane waqt ki baat nahin rahi (things are not how they used to be)." And I agree with that because there is lack of sincerity in music today. I feel that no effort is made to create something that is lifelong. Nobody wants to create a milestone anymore. Every song is just made to stay on the charts for a week or so. There are few soundtracks that stand out.
What do you think about the current crop of B-Town singers?
There are a lot of interesting voices. The styles of compositions are also fresh because of many composers coming in. But, my only concern is the lack of uniqueness. While there are many versatile artistes, I think, to stay relevant with the trend, singers try to sound like the voice that delivered a recent hit. In fact, even composers say, "This song was sung by so and so, and was a hit. Tum bhi waise hi gaa do (even you sing like that)." Singers don't get the freedom that was there in the past.
You were trained in classical music, but not many singers in the industry have that background today. How important is it to learn classical music?
Many people feel that classical music is not relevant to film music today, but that's not true. Even if one doesn't get to learn classical music, there's a need to be exposed to good music. If you have a strong hold in classical music, you become versatile, and have the skill toimprovise and make every song better. People like Amit Trivedi (composer) and AR Rahman (composer) give you the scope and freedom to experiment and innovate.
Watch: Tujhme Rab Dikhta Hai by Shreya Ghoshal
Do you think the struggle to enter the industry today is the same as it used to be in the past?
I don't really know what struggle means as I was fortunate to enter the industry at a very young age. My struggle was to ensure that I didn't get carried away, and continued to put in the hard work. But I knew that there were people who'd spend days outside the studios of composers to meet them. I think that struggle is not there today. The real struggle today is to stand out in the crowd.
You have released just one album in your career. Is there anything that you are working on?
I have been thinking of start work on something unconventional. I want to do something in a different genre, something that hasn't been explored yet. My first record was a compilation of ghazals, and I never thought that I'd release an album.
Do you plan to try your hand at composing music?
I would love to, but I haven't explored it yet. I also lack the confidence to try that out.
Why don't we have more women music composers in India?
I don't know that myself. Being a composer is a very difficult thing. The process of getting one song approved takes so much time and energy. Bollywood is a male-dominated industry, and I think for a woman, it becomes a little difficult to handle so many people — producers, directors and even actors.
Read: Is the sweet, melodious voice slowly going out of fashion?
Have you ever received acting offers?
Yes, I have been approached for many films. But I haven't taken them up, as I have never been inclined towards acting. Also, I am very lazy (laughs); I can't multitask.
Are there any aspirations that are yet to be fulfilled as an artiste?
There are many things that are yet to be done. Besides singing for films, I also want to do something to better the state of independent music in India. That scene is suffering currently. I want to work towards making space for indie music in India again.
You tied the knot this year. How is married life treating you?
It's a beautiful phase, and I love it. I am glad that nothing has changed in my life, and my work hasn't been affected. In fact, I have been travelling for concerts more after marriage. But, I am trying to take some time out to go on a vacation with my husband (Shiladitya Mukhopadhyaya).