Watch: Papon, Amitabh Bachchan pay tribute to Brahmaputra river in new song
Updated on Mar 24, 2017 10:57 AM IST
Watch Amitabh Bachchan, Arijit Singh, and Vishal-Shekhar sing the theme song composed by Papon for Namami Brahmaputra — Assam's river festival.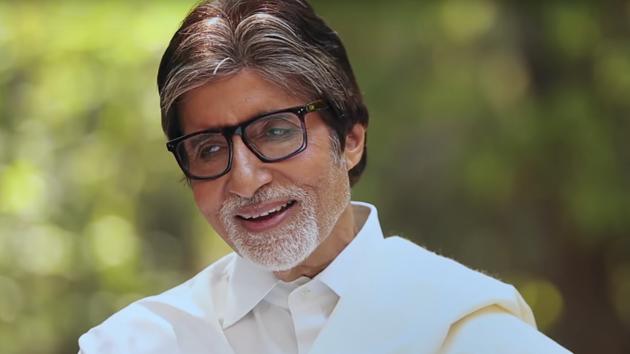 Assamese musician Papon has composed an anthem for the debut edition of Namami Brahmaputra — which is being touted as the largest river festival of India. The song has been sung by several celebrities including Amitabh Bachchan, Arijit Singh, and Vishal-Shekhar.
Papon, whose real name is Angaraag Mahanta, has invited Big B to visit Assam soon. He tweeted: "Humbled by your gestures my lovely music fraternity and Amitabh ji. Please come to Assam soon. Forever grateful!"
Amitabh Bachchan also tweeted a video of him recording the song.
The five-day festival, which will be held from March 31 to April 4, will celebrate Assam's art, heritage and culture.
The festival anthem, called Namami Brahmaputra, was released by Assam chief minister Sarbananda Sonowal in Guwahati on Wednesday. Documentary filmmaker Parasher Baruah has directed the video.
Papon, who has made a place for himself in Bollywood with his heartwarming tracks like "Jiyein kyun", "Kyun", "Zindagi aisi waisi" and "Kaun mera", says he wanted the song to have a quintessential Assamese flavour.
"Like the mighty and grand Brahmaputra, I wanted the song to reflect those qualities. Consciously, I also wanted to showcase the Vaishnavite classical music system and used 'bol' using the khol (drum-like instrument made of terracotta, usually played to accompany devotional music)," Papon said in a statement.
It was Papon's idea to involve Bollywood celebrities in the initiative.
He said: "The government asked me to compose the theme song for the festival that celebrates Brahmaputra and since the objective of the festival is to showcase Assam, I felt that if the song was sung by singers from all over the country, it would have a wider reach."
"For the Assamese version, I have worked with a generation of singers starting with my mother Archana Mahanta, who is 70, to Rupam Bhuyan who is the youngest of the lot," he says.
Follow @htshowbiz for more
Personalise your news feed. Follow trending topics