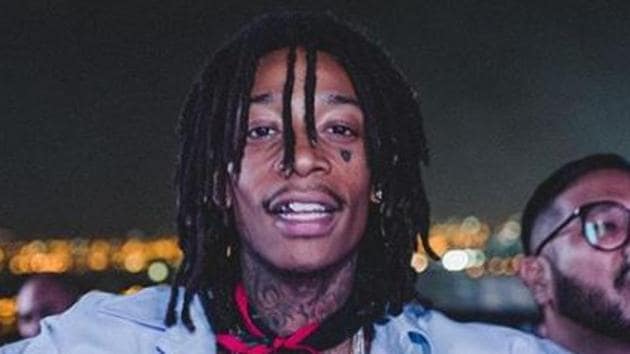 Wiz Khalifa on his maiden India visit: I am looking forward to creating my own stories
American musician-actor Wiz Khalifa has surprises planned for his fans in India when he performs in Goa next week.
PUBLISHED ON DEC 23, 2017 06:06 PM IST
Expect no less than a blast when Wiz Khalifa takes the stage at an upcoming music festival in Goa next week. The American rapper, songwriter and actor has heard interesting things about India from his friends, and says he's looking forward to creating personal memories, once he is here.
"I've always heard them [friends] narrate personal experiences, or talk about the differences between India and America. I am more looking forward to creating my own stories," says the 30-year-old, adding that he is "keeping an open mind so as to embrace the culture as soon as he lands here." Ask him about his interaction with Indian fans thusfar, and the See You Again, Sucker For Pain Black And Yellow hitmaker says he owes it to the Internet for helping him stay close to admirers around the world.
"The Internet is an amazing tool for me to connect with my audience. I love that I can connect globally with my audience. I watch closely how people react to my music and use that to drive me forward. And, I love the chance to perform. It's a great way to stay connected and interact with my fans," he says.
We ask him about the songs he is going to perform in India, but he does not want to reveal much. "Every show is about the people. So, I will know once I'm there what I think the fans want to see from me. And then bring it!" says Khalifa, who is also open to collaborating with Indian artists if things fall in place. "I don't currently have any specific plans, but I am always open to working with dope artists no matter where they are from. I listen to every kind of music. I don't have any favorites but I love listening to a diverse playlist. I have also [heard a lot about Bollywood]. I don't know a ton about it but it looks dope!" says the rapper.
+
We ask him about what drives him to create music, and how he deals with success and failure. "Really, the music just comes to me. Once I hear what I'm going to be working on, I can't stop my brain from coming up with what needs to come out....Failure doesn't bother me. But I don't always choose to look at it like failure. I love doing what I'm doing. Sometimes people f*** with it. And sometimes they don't. But no matter what, I'm going to be me and make the music and art that I want to make," he says.
We switch to the lighter topic of his favourite tattoos, given that his body is covered with art. "I got Bob Marley and Willie Nelson on my feet. I think that's pretty cool," he says.
+
Finally, on the subject of what keeps him occupied when he is not making music, he says, "My son [Sebastian Taylor Thomaz]. He's everything to me. So, the second I'm not working, I am with him."
Follow @htshowbiz for more
Close