Noida: Traffic diversions between Sec 28 and Sec 60 to end by July end
Traffic on the Master Plan 2 Road is likely to be streamlined soon as the present diversions are to be removed by July 31.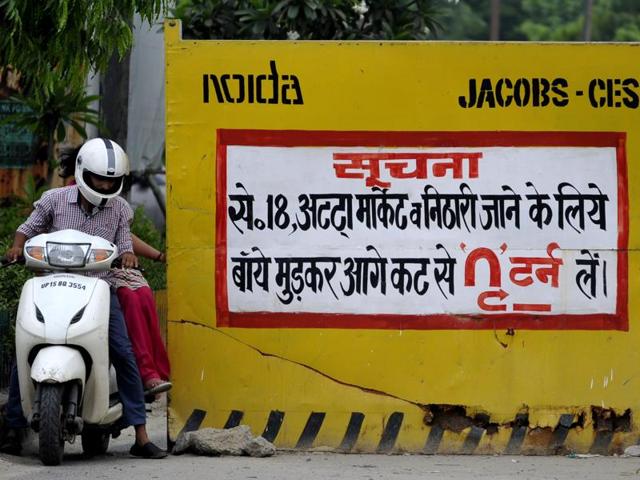 Published on Jul 25, 2016 01:38 PM IST
Traffic on the Master Plan (MP) 2 Road is likely to be streamlined soon as the present diversions are to be removed by July 31. The traffic police and the officials of the Noida authority inspected the road and diversions on Saturday for this purpose.
The inspection came a day after a report appeared in Hindustan Times regarding the difficulties commuters face on the MP2 Road. Gautam Budh Nagar district magistrate NP Singh had called traffic police and Noida authority officials for a meeting on Saturday and directed them to clear the stretch at the earliest.
The Noida authority is constructing a 4.8-km-long elevated road from sector 28 to sector 60 intersections. As a result, the stretch has been fully occupied for over a year due to construction.
"The work on the road is nearly complete, barring the stretch between NTPC and Sector 30/31 intersections. We have inspected the stretch and the diversions will be removed by July 31," said Prabal Pratap Singh, superintendent of police (SP), traffic, Noida.
"The rush hour traffic snarls on MP2 Road become unmanageable, which is why we have requested Noida authority that the surface (road under the elevated corridor) on both sides be opened for the traffic," said the SP.
At present, on the way to Sector 60 from Sector 28, one has to take a left turn at Sector 30/31 due to a diversion via Sector 22/24, or take a left turn to reach City Centre and Sector 71 via Sector 31.
According to the Noida authority, work on the elevated corridor will be completed by October-end.
"We have asked the company constructing the 4.8-km elevated corridor on MP2 Road to remove the diversions at the earliest and clear the surface. Traffic is presently disturbed due to diversions and we had inspected the road for this purpose only," said AK Goel chief project engineer, Noida authority.
Close Story