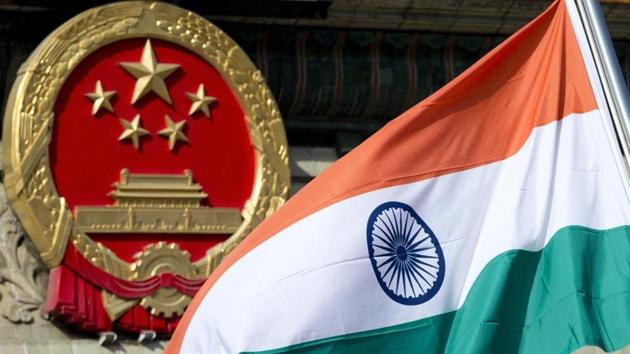 Doklam standoff ends: Why India, China must build a stable, lasting friendship now
India and China should declare a 1,000-year cessation of hostilities. Whatever the immediate differences, both must recognise and regard each other not just as nations, but as great civilisations
By Makarand R Paranjape
UPDATED ON AUG 29, 2017 08:12 AM IST
On Monday, the ministry of external affairs in a two-point statement on the "Doklam disengagement understanding" announced an "expeditious disengagement of border personnel at the face-off site." Typically, China's official Xinhua News Agency confirmed the news as India's withdrawal of troops, without mentioning if its own troops would also back off. As India prepares for the 9th BRICS summit to be held at Xiamen, China, from September 3 to 5, this could decrease tension between the two nations.
But if the Indian Army chief's comments are anything to go by, we should not be too optimistic, let alone be lulled into complacency. Delivering the General BC Joshi Memorial Lecture at Savitribai Phule Pune University on August 27, General Bipin Rawat warned that China is trying to "change the status quo" on our border and incidents like Doklam are likely to "increase" in future.
China's belligerence towards India is nothing new. In the last few years, we have been unable to move even an inch towards resolving our disputes along the 3,488-kilometre border we share with China.
Thumbing its nose over India's concerns, China has powered ahead with its $46 billion corridor through Pakistan-occupied Kashmir (PoK). This amounts to a refusal to accept that even PoK is a disputed area, let alone Balochistan, where the Gwadar port, the terminus of its uber-ambitious One Belt, One Road project, is located.
China has not only repeatedly blocked India's membership to the Nuclear Suppliers Group or vetoed United Nations resolutions to label Masood Azhar a global terrorist, but has also cozied up considerably to Pakistan in the last few years. No wonder that when the 14th Dalai Lama visited the Tawang monastery in Arunachal Pradesh in April, China threated to intervene in Kashmir. Of course, there was no mention that China's claims over Arunachal Pradesh arise out of its takeover of Tibet, which the Tibetan Government in Exile views as illegitimate and illegal.
How does one make sense of China's all-round bellicosity and muscle-flexing? According to defence analyst Brahma Chellaney, the roots of China's "imperial overreach" lie in the "Chinese dream". This is the Communist Party of China's ambition to make the country the world's leading power by 2049, the centenary of communist rule in that country. Its current general secretary, Chinese President Xi Jinping, is merely carrying out this mandate. In the upcoming 19th Party Congress, Xi is expected to be cleared to lead China for another five years.
Given that the US seems to be sliding from its pre-eminent position, this may seem, on the surface, to be a logical and realisable goal. After all, China may become the world's leading economic power before 2049. It's military ambitions, it appears, is to supplant the US over the next couple of decades. But economic and military power is not enough. China will also need cultural and political legitimacy, which it lacks now. Instead, China is becoming increasingly unpopular the world over, especially in Asia because of its intimidation of its smaller neighbours. By standing up for Bhutan at Doklam, it is India, which has behaved with surprising firmness in thwarting Chinese designs.
Given the recent appointment of the much-decorated and battle-tested 63-year-old General Li Zuocheng as head of the joint staff department, China wants to send the message that it will continue to act tough. Li has already met Pakistani army chief Qamar Javed Bajwa in Dushanbe, Tajikistan. With the Peoples Liberation Army primed up over the past few months for hostility, India must also prepare for any eventuality, not taking lightly China's threat to teach it a lesson.
Ideally, however, India and China should declare a 1,000-year cessation of hostilities. Though, we have no idea what the world will look like 1,000 years from now, if our past record is anything to go by, our two civilisations have probably the best chance of surviving into the next millennium. Whatever the immediate differences, both India and China must recognise and regard each other not just as nations, but as great civilisations.
Chinese mandarins know that India's hegemony in the subcontinent is a given. India too accepts China as an international superpower. Given our deep, historical, cultural ties and on-going geopolitical proximity, it is in the interests of both to build a stable and lasting friendship, based on mutual trust and respect. How to achieve this is a diplomatic and strategic challenge that both powers must embrace.
The forthcoming BRICS summit is yet another opportunity to move forward. If so, the de-escalation at Doklam is a welcome step.
Makarand Paranjape is a professor at Jawaharlal Nehru University
The views expressed are personal
Close