Maintain equanimity in dealing with Pakistan
Jan 19, 2023 07:47 PM IST
Recent statements by Pakistan PM Sharif on bilateral ties come at a time when the country is mired in political and economic uncertainties. While not letting its guard down, it won't be wrong to view this development positively
Two different impulses jostle against each other in Pakistan today. The first is a pronounced uncertainty about how long the present government led by Shehbaz Sharif can last or how long it can push back a general election. Underwriting this uncertainty is perhaps even greater doubt on whether the election can end, or even bridge, a political divide that has transformed Pakistan's political spectrum into a virtual combat zone between the Pakistan Tehreek-e-Insaf on one side and the Pakistan Muslim League (Nawaz) and the Pakistan People's Party on the other.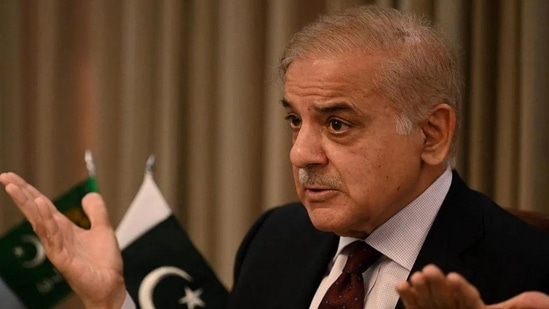 The second impulse is the downward trajectory of the economy, which totters on the very edge of going into free fall. A balance-of-payments crisis combined with rampant inflation and looming shortages of critical commodities is not a novel situation for Pakistan and has recurred frequently. But it appears that the options available this time around have certainly narrowed. The political uncertainty — which occasionally borders on chaos — does not help; in fact, it aggravates the overall situation.
To these impulses must be added other factors.
One axis is provided by the continued friction with the Taliban government in Afghanistan which has an added edge because of the significant threat emanating from the Tehrik-i-Taliban Pakistan. Another is the aftermath of the massive and devastating floods that left in its wake numerous challenges, all of which require substantial financial expenditure. A recent international pledging conference ended with a positive headline of $10 billion, but it remains open how much, and how quickly, these pledged amounts will actually materialise. A third axis is made up by the aftermath of an intense bout of civil-military feuding, in which the principals were former chief of army staff Qamar Bajwa and former Prime Minister (PM) Imran Khan. This clash has left all sides bruised, and the army in particular finds its public profile dented.
Rhetoric against the army is not new in Pakistan, and most political parties have indulged in it from time to time and with varying degrees of intensity. Imran Khan, however, employed this weapon with flourish and a polemical pitch that was new. In the process, he also recast himself as the protagonist and ideologue of civilian supremacy in Pakistan. This transformation — from being the chosen favourite and the head of the most effective "king's party" the army ever created, to a democrat resisting the military's inroads into politics — has astounded and infuriated his critics. But it has, nonetheless, been successful.
All of this collectively contributes to the general impression, both within Pakistan and outside it, of a rudderless nation — one in which there are far too many moving parts for any reasonable estimate to be made about which direction the country is headed.
In this broad context, how should one view the recent comment from Sharif about wanting good relations with India, Pakistan having learnt its lessons from past conflicts, and wanting peace? This was qualified by references on the need to resolve "burning issues like Kashmir". Further qualification came from the Prime Minister's Office that talks could only follow a reversal of the August 2019 legislative changes by India on Article 370.
So, is there something which has changed or something new? Not much really, and it will be unrealistic to have any expectations of real change from Pakistan, given its present situation. But it is useful, nevertheless, to note that even if the statement says nothing particularly new, it is a departure from the exaggerated polemic that has emanated on India-Pakistan issues in recent times. The India-Pakistan terrain in itself is so bleak and differences on many issues so stark and foundational that any references to living in peace and wanting good relations are welcome, no matter how large a pinch of salt we may take alongside it.
It is also useful to remind ourselves that Sharif represents a party that has been in the past a pragmatic and positive interlocutor on the bilateral relationship. The party's head and the PM's brother, Nawaz Sharif, represents a political constituency in Pakistan that sees greater stability in relations with India as being in the country's interest.
So, we need not be excessively cynical in evaluating such statements. As an aspiration or even a vague and much qualified declaration of intent, they serve the purpose of introducing a positive note in an otherwise negative relationship characterised by bitterness and deep mistrust. This does not mean that we suspend disbelief or jump to conclusions about what is doable in the near term. But we will not be doing a disservice to our national interest by maintaining a certain equanimity in our tone on Pakistan, even while being cognisant of the real threats and dangers that emanate from it.
TCA Raghavan is a former high commissioner to Pakistan
The views expressed are personal
Continue reading with HT Premium Subscription
Daily E Paper I Premium Articles I Brunch E Magazine I Daily Infographics