Spreading its digital success story could be India's unique contribution to the world
Mar 02, 2018 08:19 AM IST
China is using digital systems to create an oppressive surveillance State, but India can show the world how to use digital platforms and create an "opportunity state"
Digital technology is helping transform India from a developing country to a great power. Prime Minister Narendra Modi understands that digitisation can improve India's competitiveness, unleash its huge economic potential, and transform society. While India has a long way to go to ensure availability of telecom, broadband, computers and software across the country, it has embraced the vision of digital India, and has invested in advanced digital infrastructure open to everyone and allowing for private sector innovation.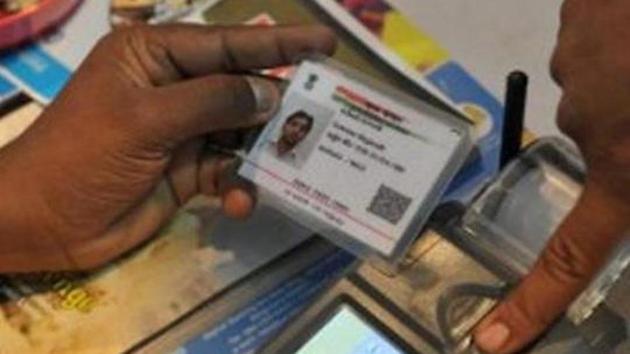 India is a leader in the use of digital technology in the areas of digital ID and financial inclusion. India's digital leadership has relevance for the rest of the world, particularly for the developing countries. It will have important implications — including for Indian foreign assistance and its emergence as a great power.
Two systems are particularly significant. Aadhaar, is a revolutionary digital ID platform. Already more than 1.1 billion Indians have been issued Aadhaar IDs.
IndiaStack is a unified software platform allowing for interface and access to various software applications or web services. Using Aadhaar as the base for paperless authentication, IndiaStack enables rapidly expanding digital transactions. Particularly important is the establishment of a unified payments interface and design allowing for digital signature. For example, opening banks account and receiving or sending digital payments can take place immediately. There is also a platform for storing, retrieving and forwarding documents called Digital Locker.
These developments have resulted in fostering the rapid growth of an inclusive and formal financial order. It has reduced dramatically the cost of KYC (Know Your Customer) requirements, thereby facilitating compliance with banking regulations that protect against criminal financial activities such as money laundering. These digital platforms have increased efficiency, dramatically simplifying financial connectivity between individuals and between businesses and government and reducing the amount of paperwork.
The Indian model has implications for the rest of the world, especially in the developing countries, including fragile states. How can these countries use digital technology to enable institution-building and to make progress toward good governance? What can they learn from India? While China is advancing its interests through traditional brick-and-mortar infrastructure building, including the One Belt, One Road initiative, should India assist and compete positively by helping others build their digital infrastructures?
Several developing countries have been interested in the Indian digital platforms and experiences. India can assist them in getting some fundamental issues right regarding the design of foundational identity infrastructure and relating it to financial services, governance, security, and other functions. These countries want to learn from India and are weighing whether they, too, should begin with biometric identity as the foundation.
It is time for India to develop a strategy and plan for helping other countries to benefit from its leadership and success. Modi should appoint a task force to focus on three efforts. First, it should develop a strategy for integrating the provision of developing digital infrastructure as an integral part of Indian foreign assistance, prioritising countries and regions. Second, it should outline how to establish a 'one-stop shopping' system for a foreign country that comes knocking on India's door seeking assistance. Third, the task force should think through what partnerships India should establish internationally with other digital powers, such as the United States, Estonia, Singapore, and Israel.
India should leverage its success to make a major positive contribution to developing countries and to enhance its global position. Tragically, China is using digital systems to create an oppressive surveillance State, to the detriment of its people and its global image. India should lead the way in showing developing countries how to use digital platforms to create an "opportunity state", a system that enables individuals at every level of society to pursue their aspirations and help their families. This can be a lasting and unique contribution of India to the world.
Zalmay Khalilzad, former US ambassador to Afghanistan, Iraq and the United Nations, is counsellor at the Center for Strategic and International Studies (CSIS), US
The views expressed are personal