Why is govt neglecting Bollywood, a major source of soft power?
Has yoga's soft power efficacy been tested with overseas consumers, or is it more about mobilising domestic Indian opinion, strengthening national unity, with soft power merely a spin-off?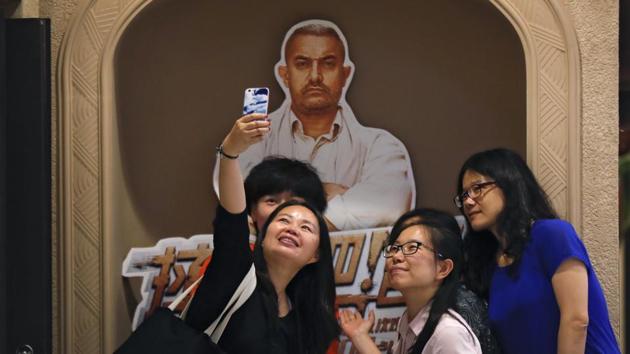 Updated on Jul 01, 2017 03:26 PM IST
On International Yoga Day, I attended a conference on soft power, cinema and the BRICS, at the University of Leeds. We discussed Joseph Nye's formulation of soft power, or 'the ability to get what you want through attraction rather than through coercion', as something which is cultural, hard to measure and assess, and supplements public diplomacy.
For much of the 20th century, the West viewed India as defined by poverty but also as the world's largest democracy, with a magnificent historical past displayed in its temples and palaces, alongside odd colonial legacies such as cricket.
In 2014 India elected a government which has pushed a new cultural agenda in an anti-Nehruvian sweep. Its underlying ideology of Hindu nationalism and anti-secularism is reshaping the idea of Hinduism/Hindu/Indian but while promoting nativist culture it has also encouraged an open Indian economy in order to compete globally.
While a positive view of India's economic growth has taken root abroad, India has been burdened by a new set of negative images focussing on its treatment of minorities, notably the serial lynching of alleged beef eaters and for a 'rape culture' made notorious by the 2012 Delhi gang rape and murder. Soft power would be an ideal way to counteract such negative messages, to present India's importance on the world stage as an emerging power, as a place to invest and to show the country's moral and political authority.
The Indian government, in additional to diplomacy, has promoted India overseas through the charismatic and not uncontroversial figure of Prime Minister Narendra Modi, who travels globally, meeting leaders, availing of photo opportunities that showcase his stylish dress sense and giving speeches in Hindi that enthral diaspora and domestic audiences. His savvy use of social media has also allowed Modi to bypass the frequently hostile traditional media in building his image. Allied to his personal soft power projection, the government has institutions such as the Nehru centres while the long-running 'Incredible India' campaign supplements unofficial channels of film and literature engaging overseas audiences with Indian culture.
Bollywood, while having achieved industry recognition, receives no direct government support, being a mostly private business. Traditionally the government has supported a different kind of cinema through the NFDC, which sometimes shares features with the independent hatke/Indie/Hindie cinema. This 'festival' cinema has had occasional success overseas such as The Lunchbox.
Commentators often contend that Bollywood is a major source of soft power, one that the government neglects. It has been popular overseas since the silent period and continues to find audiences across Asia from Turkey to China, as the extraordinary success of Dangal confirms. However, Bollywood has not penetrated the lucrative markets of western Europe and the Americas beyond the diaspora.
Hindi films have been concerned with Indianness since their origin. Raj Kapoor's Nehruvian hero sings 'Phir bhi dil hai Hindustani' while the diasporic characters of the 1990s show their Indianness, and in today's blockbusters by Rajkumar Hirani, the youth struggle with their own desires in the context of the family and the nation. Hindi films also embrace the idea of the 'Overseas Indian Citizen' as a citizen and that India remains somehow home or the pitrbhumi, and, for many especially Hindus, the punyabhumi.
Bollywood's unrealistic melodramas promote ideas of Indianness, whether in the heritage drama of Bajirao Mastani, or the human values of Bajrangi Bhaijaan. The two films of Baahubali have been massively successful in India but all four films have evinced little interest beyond the diaspora, so cannot be considered part of India's soft power outreach.
So why hasn't the BJP embraced Bollywood for the purposes of soft power projection? Is it because it expends more energy in an almost obsessive zeal to tame it, especially where depictions of the nation and Muslims are concerned, be they stars, such as Aamir Khan, or sensitive film topics and story lines?
Perhaps the most successful form of soft power for the government has been 'Yoga Day'. Skirting definitions of what yoga is, how much current ideas of yoga are Indian or foreign, of whether yoga is an aspect of Hinduism that is unacceptable to Christian and Muslim theology, the government has determined that it now symbolises the Indian nation. A discipline of mind and body which connects ancient India to the modern nation, it offers endless opportunities for exploitation as a subtle form of soft power. But has yoga's soft power efficacy been tested with overseas consumers, or is it more about mobilising domestic Indian opinion, strengthening national unity, with soft power merely a spin-off?
Although India does not rank in Portland Communications Top 30 Global Soft Power impact nations, this may reflect this government's instinctive autarky, or self-sufficiency and disinterest in what outsiders (read foreigners) think of its social and economic programme. Yet yoga effortlessly engages the world, inviting everyone to perform a suryanamaskar.
Rachel Dwyer is professor of Indian Cultures and Cinema, SOAS, University of London
The views expressed are personal
Close Story