Archer Deepika Kumari to star in Bisahi, a movie against witch hunting
Updated on Jan 16, 2018 11:48 AM IST
Deepika Kumari, former world No 1 archer, will be playing a lead role in Bisahi, an upcoming Hindi movie highlighting the evil practice of witch hunting.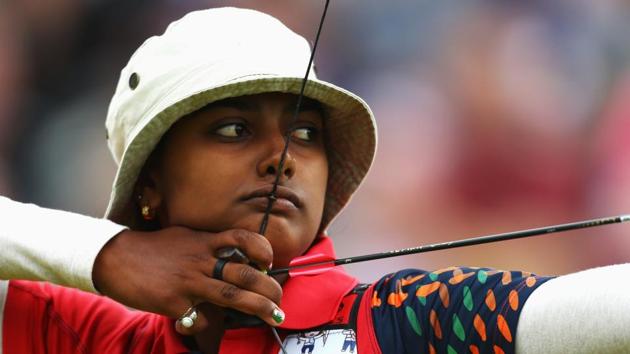 Deepika Kumari, a gold medallist in the Commonwealth Games (CWG), is set to dazzle the silver screen. The ace archer, who is training for the 2018 Asian Games and CWG, will make her film debut soon, with a lead role in a movie on witch hunting.
Tentatively titled 'Bisahi', the movie is aimed at raising awareness about the social evil of witch hunting, which is still practised in some parts of the country including Deepika's home state, Jharkhand, where the film is set. Shooting will commence in mid- March.
Arjuna awardee Deepika, a former world No , had initially refused the offer to act in the film, but she changed her decision after reading the script which she found moving. The entire film will be shot in Jharkhand with all the important cast members belonging to the state.
Bisahi's producer, Suresh Seth Bhagat said that the film would document society's prejudices against those women who stand out but are tormented on the name of witch hunting. By raising this, he wants to take the issue onto the international stage.
"Incidents of witch-hunting surface in the news from all across the world all the time. With this film, we are looking forward to taking the issue to the international stage. The film will be a documentation of the trauma and prejudices faced by women who stand out in society," Seth was quoting as saying by The Times of India.
World No 5 Deepika, who represented India in 2012 and 2016 Olympics, is focused on winning a medal in the 2020 Tokyo Olympics as well.
Personalise your news feed. Follow trending topics