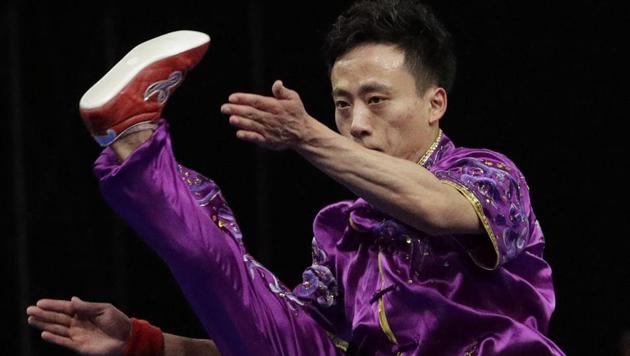 Asian Games 2018: China lays down marker, claims first gold medal in Jakarta
Sun Peiyuan won the first gold medal of the Asian Games 2018 as the Olympic heavyweights made a fast start in their quest to top the medals table on Sunday.
Jakarta | By Associated Press
UPDATED ON AUG 19, 2018 09:19 AM IST
Sun Peiyuan has won the first gold medal awarded at the 18th Asian Games, winning wushu's changquan discipline ahead of local hope Edgar Marvelo.
The changquan competition started at 9 a.m. local time Sunday and was all over within an hour, with Sun scoring 9.75 to claim a gold medal in the same city where he won the world title in 2015.
Marvelo, who was inspired to take up wushu after watching movies starring Jet Li, Jackie Chan and Bruce Lee, gave host country Indonesia a silver with at 9.72 and Tsai Tse-min of Taiwan picked up bronze.
FOLLOW: Asian Games 2018, live score, live updates
Three-time Olympic gold medalist Sun Yang began his quest for five swimming titles at the games by posted the fastest time in the heats of 200-meter freestyle in 1 minute, 47.58 seconds. Khader Baqlah of Jordan was 0.02 seconds behind.
Sun, the Olympic champion, is aiming to upgrade the two Asian Games silver medals he has won in the 200.
There are seven finals on the opening night of the swimming program.
Close