PV Sindhu vs Saina Nehwal, Indonesia Masters badminton, highlights: Saina wins!
Updated on Jan 26, 2018 02:30 PM IST
Saina Nehwal defeated PV Sindhu in straight games to enter the semi-finals of the Indonesia Masters badminton tournament. Catch highlights of PV Sindhu vs Saina Nehwal, Indonesia Masters badminton, here.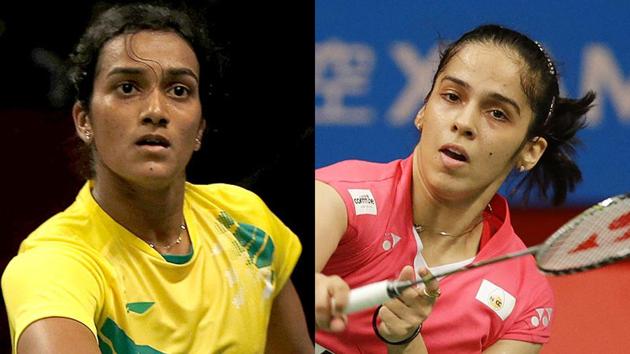 Saina Nehwal came out with a supreme performance to beat PV Sindhu 21-13, 21-19 in 37 minutes to advance into the semi-finals of the $350,000 Indonesia Open, a Super 500 tournament being played in Jakarta. This is Saina's second official win over second seed Sindhu in three meetings. While the World No.12 had defeated Sindhu in Lucknow 2014, the Rio Olympics silver medallist got the better of Saina at the India Open last year in New Delhi. The unseeded and former World No.1 Saina will next take on former world champion and Thai fourth seed Ratchanok Intanon in the women's singles semi-finals on Saturday. Ratchanok, on the other hand, defeated reigning world champion Nozomi Okuhara of Japan in the quarterfinals earlier in the day. Catch highlights of PV Sindhu vs Saina Nehwal, Indonesia Masters badminton, here.
14:30 hrs IST: Thank you for joining in! Hope you enjoyed our coverage
14:29 hrs IST: Saina will next take on Thailand's Ratchanok Intanon, against whom the Indian has an 8-5 record. And going by her performance against Sindhu, very few will bet against her!
14:26 hrs IST: With this win, Saina betters her head-to-head record to 2-1 against Sindhu in official Badminton World Federation meetings, though they have faced each other is many more domestic match ups
14:24 hrs IST: This is such a confidence booster for Saina! To win against a player who is not just ranked world No.3, is seeded No.2 but also won the silver medals at the Olympic and World Championship finals! Sindhu had also entered the final of the Dubai World Superseries Finals in December
14:20 hrs IST: Saina wins! What a victory! 21-13, 21-19!
14:17 hrs IST: OOOH! It is 20-19 in favour of Saina!
14:16 hrs IST: Saina on matchpoint and Sindhu saves one!
14:15 hrs IST: Saina just two points away from victory now
14:14 hrs IST: Saina is leading 1-14 now! Any moment now!
14:12 hrs IST: What a rally! WHAT A RALLY! Both Saina and Sindhu catching their breath after that engrossing rally which eventually Saina won to lead 15-14! Both tired now
14:11 hrs IST: Saina dominated that game! Brilliant from the ace and she now leads for the first time in the second game at 14-13!
14:10 hrs IST: And Sindhu leads 11-10 at the break! Saina has closed the gap in the scores! Switch in momentum?
14:05 hrs IST: Sindhu now leads 10-7! Will this match enter the third game? If so this will be the first time
14:04 hrs IST: Lovely drop by Saina on serve from Sindhu! Saina trails 5-9
14:03 hrs IST: There is no TV broadcast of this match but you can follow all the live updates here!
14:00 hrs IST: Some quick points from Sindhu and she now leads 7-3!
13:57 hrs IST: Saina is moving brilliantly on court and leads 3-2 in the second game
13:56 hrs IST: This is some performance from the London Olympics bronze medallist against a player who has been a finalist at the last Olympics and World Championships! This is a big psychological advantage!
13:53 hrs IST: Advantage Saina! The London Olympics bronze medallist wins the opening game 21-13.
13:51 hrs IST: Dominant showing from Saina after the break. She has taken a big lead in the first game. The score is 18-10 in her favour.
13:48 hrs IST: Saina wins back-to-back points to lead 11-9 going into the break.
13:45 hrs IST: Tight contest so far. Saina extends her lead to 8-5, but Sindhu immediately hits back. Saina then edges ahead 9-7, but Sindhu wins the next two points to make it 9-9.
13:42 hrs IST: Sindhu fights back to make it 4-4, but Saina wins the next point to lead 5-4.
13:37 hrs IST: Saina takes an early 3-0 lead in the first game.
13:30 hrs IST: Hello and welcome to the live coverage of the Indonesia Masters quarterfinal between PV Sindhu and Saina Nehwal.
Saina booked a place in the last-8 after beating World No.20 Chinese Chen Xiaoxin 21-12 21-18 on Thursday.
Sindhu, on the other hand, defeated Goh Jin Wei of Malaysia 21-12 21-9.
The previous meeting between the two players was at the India Open in 2017, a tournament Sindhu had won.
The Rio Olympics silver medallist had defeated Saina 21-16, 22-20 on her way to the title.