'Pawnographic', Kamasutra: Players blast 2018 World Chess Championship logo
Organisers of the 2018 World Chess Championship scheduled in London have unveiled the tournament logo, only to set off an avalanche of criticism with many top players voicing displeasure on Twitter.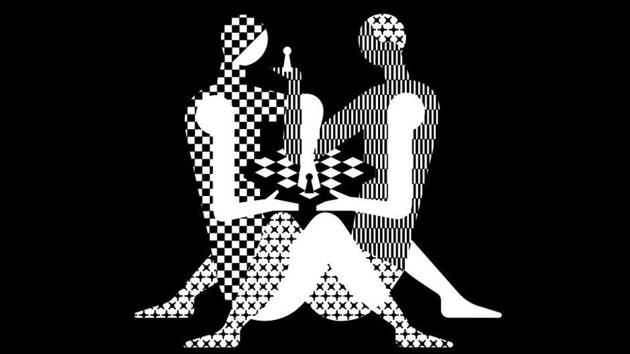 Updated on Dec 21, 2017 12:15 PM IST
Be it the Olympics, continental games or the FIFA World Cup, the official logo takes centrestage. That is hardly the case when it comes to chess tournaments.
However, the official logo of the 2018 FIDE World Chess Championship has taken the quiet world of the sport by storm. From design to what it is seen as suggesting, it has invited sharp criticism from players and experts, who have dubbed it the 'laughing stock' of the chess world on Twitter.
Reigning champion Magnus Carlsen will take on his challenger in next year's mega event, but few would have thought it would have invited adverse publicity.
Designed by Moscow-based Shuka Designs, two logos were unveiled. One shows an intertwined mishmash of four hands moving the pieces on a chess board. While two hands move the pawns, one holds the Queen and the other the King. However, the other logo depicting two chequered figurines wrapped around each other while playing that has drawn plenty of criticism.
(Read | R Praggnanandhaa, 12-year-old chess whiz kid's success mantra: Comedy and Pogo)
Former chess champion, Susan Polgar wrote on Twitter, "Is it appropriate to promote (this) to kids?" Viswanathan Anand, five-time world champion, told ESPN: "I'm hoping this doesn't end up pushing us into late night TV."
One major mistake in the design is that the chess board appears 6x6 rather than 8x8 as it should be. Worldchess, FIDE's commercial arm, unveiled the logo and the main theme was "Key visual for the 2018 World Chess Championship is controversial and trendy, just like the host city."
Shuka Designs had also designed the logo for the 2016 World Chess Championship held in New York. In that the theme was "It's really such a pity to be looking at the board, not looking at the city."
The 2018 World Chess Championship will be held in London, where Magnus Carlsen will face the winner of the Candidates tournament, which will be held in Germany in March.
Carlsen's last World Championship match was against Sergey Karjakin in New York with the Norwegian winning in the tie-breakers.
While the organisers' opening gambit seems to have misfired, it remains to be seen where this furious talking point leads to before the first move is made on the board.
Close Story
Personalise your news feed. Follow trending topics