Tim Paine urges not to write off Australia for next year's cricket World Cup
Jun 25, 2018 11:26 PM IST
Tim Paine, the incumbent Australian cricket team captain, says his side is moving in the right direction despite 0-5 hammering at the hands of England
Australian cricket team captain Tim Paine has urged to not write his team off for next year's World Cup in England, where they were recently whitewashed in a five-match ODI series.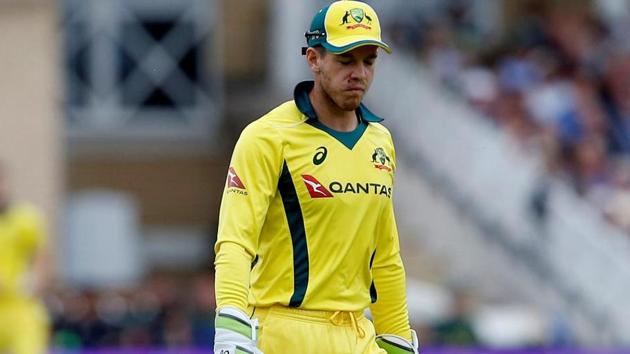 Australia will be the defending champions for the World Cup which will be held in England next year, but for a team torn up by string of issues such as player suspension and a string of injuries, the task looks extremely difficult.
READ | Australia captain Tim Paine to discuss ODI future after England whitewash
The Paine-led team were without their best batsmen in Steve Smith and David Warner, who are serving one-year bans handed out to them by Cricket Australia for their involvement in the Sandpapergate scandal.
The Australians were also without their three main fast bowlers — Mitchell Starc, Josh Hazlewood and Pat Cummins — who are all nursing injuries.
Paine was quoted as saying by cricket.com.au, "We've got a number of players who weren't in this squad who have played in and won World Cups. They know what it takes."
READ | Michael Vaughan says Jos Buttler can inspire England to ICC World Cup glory
"Cricket Australia as an organisation knows what it takes and whilst I've heard a few times this team looks like it hasn't got a plan or doesn't know where it's going, we've got a clear direction, we know where we're going.
"We know we're a long way off the mark at the moment but the World Cup is not for 12 months. We know when we get our best team on the park, when we're playing our best cricket we're going to be right in the thick of it," he said.
Paine defended the Australian ODI side that consisted of the likes of Smith and Warner but still lost 1-4 to England at home.
"There was a lot of guys who were extremely tired at the end of the Ashes. England had a massive changeover of players after the Tests and we went in with very much the same cattle and guys were pretty tired. We didn't play well in that series either.
READ | Sachin Tendulkar says pace attack is most complete India has ever had
"Before that, there was a series in India and they're never easy to win for anyone, particularly over there. But this organisation and a number of people in it have peaked at the right time, a number of times. I think we're going to build slowly to try and do that again," the current Australian captain added.
Australia will now play one-off T20I against England before flying to Zimbabwe, there they participate in a T20I triangular series also involving Pakistan.