Women's segment introduced in Indian National Motorcycle Racing Championship
Coimbatore |
HT Correspondent
Jun 08, 2017 04:34 PM IST
It is for the first time in India that women will be contesting for the Indian National Motorcycle Racing Championship over five rounds.
In a landmark move, the Madras Motor Sports Club (MMSC) has unveiled a full-fledged National Championship for ladies, which has been incorporated into the 2017 MRF FMSCI Indian National Motorcycle Racing Championship, the Rolon round of which will be held at the Kari Motor Speedway in Coimbatore this weekend.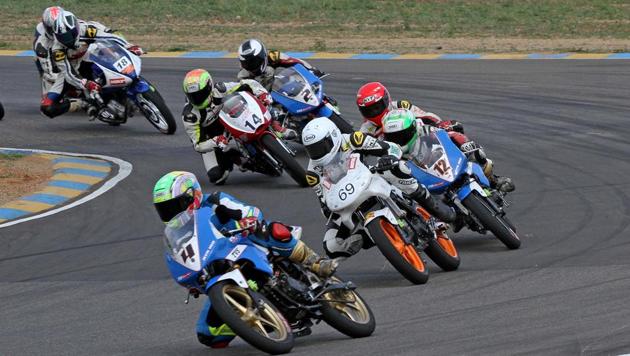 It is for the first time in India that women are contesting for the national title over five rounds.
READ | No win but no regrets as Fernando Alonso returns to F1 after Indy 500 adventure
The two-day extravaganza, that follows Friday's practice and qualifying sessions, will witness 19 races with over 200 riders vying for honours.
"In keeping with MMSC's constant endeavour to promote motorsport at all levels, we decided to introduce a national championship exclusively for women. We are happy that so far 15 entries have been received," race director Manoj Dalal said.
"Given the fact that increasing number of women are taking to various forms of motorsport, we do hope that our move will further their cause."
READ | Sebastian Vettel wins Monaco Grand Prix, extends lead in F1 championship
Along with the National Championship, two-wheeler manufacturers TVS and Honda will run their separate one-make series in two categories – Open and Novice – besides a support race apiece for ladies.
As in the past, the Super Sport Indian 165cc (Open) will headline the championship as the category has attracted country's top riders astride their modified bikes with the likes of last year's champion Jagan Kumar along with his TVS team-mates KY Ahmed and Harry Sylvester, in the fray, besides Shankar Sarath Kumar of Honda Ten10.