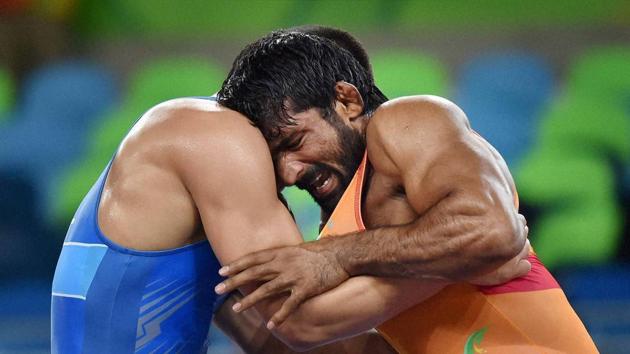 Wrestler Yogeshwar Dutt a winner in anti-dowry campaign too, takes just Re 1
Yogeshwar Dutt, the London Olympics wrestling bronze medallist, took Re 1 as a token gift from his bride's family to send a powerful anti-dowry message.
UPDATED ON JAN 15, 2017 09:46 PM IST
Wrestler Yogeshwar Dutt, the 2012 London Olympics bronze medallist, has always chosen to swim against the tide. Be it taking a stand when a movie star was named Rio Games goodwill ambassador or deciding to not aspire for a deceased wrestler's Olympic medal, Dutt has always been the trend-setter.
Dutt, who is also a two-time Asian Games medallist, chose to take only a token Re 1 from his bride's family ahead of his marriage on Monday. He is getting married to Sheetal Sharma, daughter of Haryana congress leader Jaibhagwan Sharma.
The reason for Dutt's decision is inspiring. His family had suffered as they had to cough up huge sums as dowry for the daughters' marriage. Dutt, who saw his parents' plight, vowed as a youngster that he will take a stand to ensure his bride's family did not suffer.
"I saw my family struggle to collect dowry for the girls of the family," said the 34-year-old Dutt, who got engaged at Murthal in Sonipat on Saturday. "As a result, I decided on two things while growing up — I will excel in wrestling and I will not accept dowry. I have realised my first dream and now it's time to keep my second promise."
This is not the first time Dutt has taken a bold stand. When Salman Khan was named India's Rio Games goodwill ambassador, Dutt wrote on social media that Olympics were 'not the place for movie promotion'.
And when there was speculation that Dutt's 2012 Olympics bronze medal might be upgraded to silver after the urine sample of the late Russian Besik Kudukhov, who had finished second, tested positive for a banned substance.
Yogeshwar said he wanted Kudukhov's family to keep the silver medal. Besik died in a car accident in 2013, a year after the London Games. However, the situation didn't arise as Dutt's medal was never upgraded.
Close