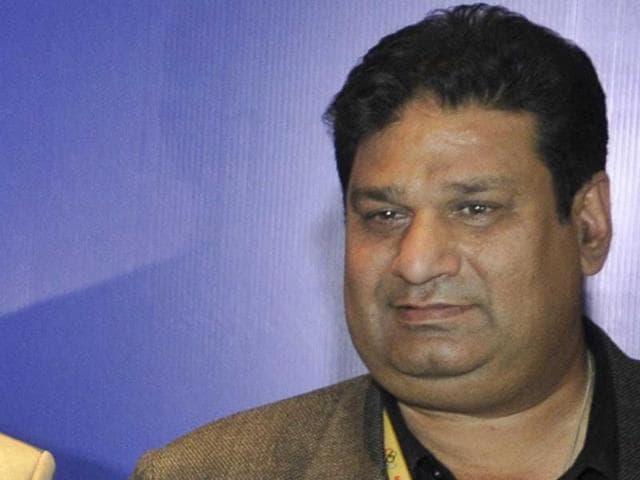 No evidence, Scotland police let off 2 Indian officials
The arrests of IOA secretary-general Rajeev Mehta and wrestling referee Virender Singh Malik were an embarrassment to the Indian contingent that fetched the nation 64 medals in the 2014 CWG in Glasgow. India's Commonwealth clout could have played a part in officials' release
Hindustan Times | By Prasun Sonwalkar and Agencies
, London
UPDATED ON AUG 05, 2014 08:30 AM IST
Two Indian officials arrested in Glasgow during the 2014 Commonwealth Games tournament were let off on Monday after the separate charges against them were dropped for lack of evidence.
The arrests of Indian Olympic Association (IOA) secretary-general Rajeev Mehta and wrestling referee Virender Singh Malik were an embarrassment to the Indian contingent that pulled off commendable performances to fetch the nation 64 medals.
Read: India's Commonwealth clout could have played a part in officials' release
On Saturday evening, police had arrested Indian Olympic Association (IOA) secretary-general Rajeev Mehta for allegedly driving under the influence of alcohol after his car hit another, causing injuries. Virender Singh Malik, an international wrestling referee officiating in the Games, had also been taken into custody for an alleged incident of sexual assault.
Read:CWG 2014: Two Indian officials held
Earlier on Monday, India's national wrestling association said it had suspended Malik over the assault allegations.
The two had spent the weekend in police custody after being arrested on Saturday by the Glasgow police.
"Charges against both of them have been dropped due to lack of evidence. They have been released without any charges being framed," an official of the Indian High Commission there told PTI.
However, the cases — scheduled to be heard in the Glasgow Sheriff's court on Monday — did not come up for hearing. A spokeswoman for Police Scotland told HT it was up to the courts to take forward such cases. There was no official explanation for the charges being dropped but intervention through diplomatic channels in India and Britain is not being ruled out.
Following his release, Mehta, however, denied he was driving in a drunken state. "The facts have been misrepresented and I have been projected in a wrong manner. I wasn't drunk and my test reports (alcohol) all were negative. I am thankful to the court that they didn't accept the evidence put forward."
Recalling the incident, Mehta said, "I had come out of a party and was going somewhere else when the accident happened, but I was not at fault. The girls inside the other car were driving on the wrong side. That's the reason the case didn't even come up for hearing as it was dropped at the prosecution level." The Games ended Sunday night with India finishing fifth on the medals tally.
Uttar Pradesh Olympic Association secretary Anandeshwar Pandey, who is part of the IOA delegation, told PTI the officials were released after primary investigation.
Read:Rajeev Mehta is no stranger to controversy
"During primary investigation, they (Scotland Police) couldn't find enough evidence to frame charges. So they were let off without being produced before the court," Pandey said.
Elaborating on the incident, Pandey said that Mehta was driving a friend's car and there was a minor accident while coming out of the parking lot.
Malik and Mehta were not staying with the official 215-strong contingent which was putting up at the Games village. Both of them were reportedly lodged at a local hotel.
IOA officials were also in the thick of the corruption controversy during the 2010 games that were hosted in New Delhi.
(With inputs from HTC in Ranchi)
Close