Caretaker destroyed Osho's will, accused tells high court
Updated on Sep 28, 2017 09:52 AM IST
The court was hearing a petition filed by Osho disciple Yogesh Thakkar complaining about lack of police action on his complaint that millions of dollars were being siphoned off Osho Foundation on the basis of forged will of the late spiritual guru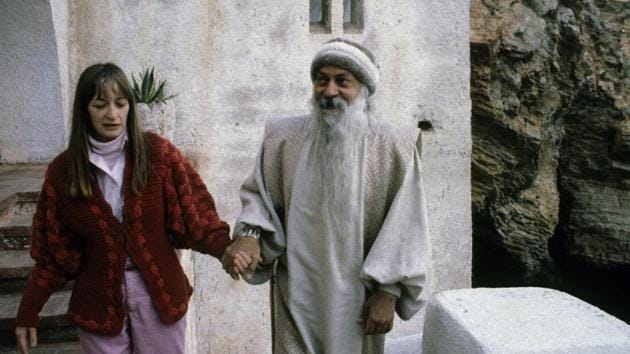 Hindustan Times, Pune |
Kanchan Chaudhari
Alisha Alexander, one of the caretakers of Osho Rajneesh, has destroyed the purported original will of the spiritual guru, the Bombay high court was told on Wednesday.
The court was hearing a petition filed by Osho disciple Yogesh Thakkar complaining about lack of police action on his complaint that millions of dollars were being siphoned off Osho Foundation on the basis of forged will of the late spiritual guru.
Mukesh Sarda, one of the accused booked by Koregaon Park police on the basis of Thakkar's complaint, has filed an affidavit claiming Alisha Alexander, who was also known as 'Ma Nirvano', destroyed Osho's last will.
Sarda has filed the affidavit through his lawyer, advocate Sudeep Nargolkar, pursuant to earlier direction of the division bench of justice Ranjit More and justice Sadhana Jadhav asking him to disclose the name of the caretaker, who according to him destroyed Osho's last will.
Thakkar's lawyer, advocate Pradip Havnur, however questioned the truthfulness of the disclosure saying the caretaker expired before Osho breathed his last. He alleged that the accused persons were now trying to pass the buck on a deceased person. According to Thakkar, Alexander died under mysterious circumstances 40 days before the spiritual guru's death.
Thakkar, a Pune resident, complained that though the Koregaon Park police station has registered an offence four years back on the basis of his complaint regarding forgery of the spiritual guru's will and diversion of funds of Osho Foundation, no steps had been taken by the police to probe the allegations.
In the complaint, Thakkar had alleged that the will, which surfaced 23 years after the spiritual guru's death, was fake.
The FIR also alleged that the six beneficiaries of the will — Michael Byrne, D'Arcy Byrne, Philip Toelkes, Dr John Andrews, Mukesh Sarda and Llaus Steeg — were siphoning off money from Osho International Foundation to Zurich, Switzerland by using private companies set up by them.
In his petition, Thakkar has also raked up the issue of Osho's suspicious death on January 19, 1990.
He claimed that those close to the guru did not let a doctor present there examine him but asked him to issue a death certificate. In support of his claim, the petitioner has annexed an affidavit by Dr Gokul Gokani, who was present in Osho ashram on the day of his death.
The next hearing in the case is slated for October 10 when the HC will hear submissions from the Central Bureau of Investigations (CBI) with regards to taking up investigations into the 'forged will' case.