Know the temple town of Jejuri during the reign of Peshwas
Titled 'Peshwekalin Jejuri – Jejuricha Aparichit Itihas' the book is a collection of interesting stories about Jejuri where the Khandoba temple is located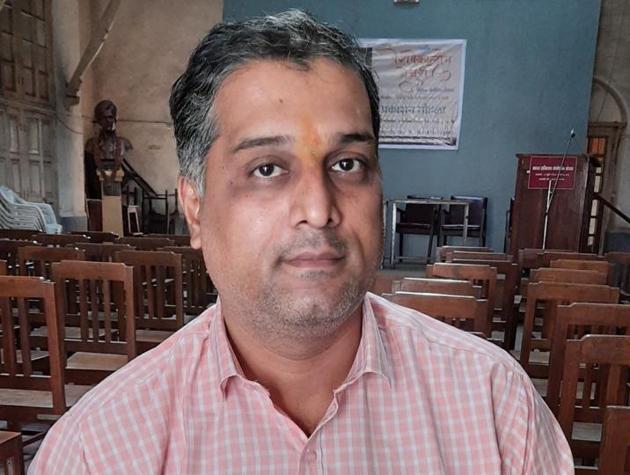 Updated on Dec 29, 2019 04:07 PM IST
Hindustan Times, Pune |
Dheeraj Bengrut
Raj Memane, a city-based Modi script researcher, has written a book about the unknown facts of the temple town, Jejuri, in Maharashtra during the Peshwa period (AD 1657 to 1818). Titled 'Peshwekalin Jejuri – Jejuricha Aparichit Itihas', the book is a collection of interesting stories about Jejuri where the Khandoba temple is located.
"My interest in writing the book piqued when I used to visit the Pune archives department to search for Modi script documents from the Peshwa period. Writing the book was a huge challenge as I had to keep my faith and emotions aside and concentrate on facts. Shivaji Maharaj, Ahilyabai Holkar and many other Peshwa families have contributed in the planning and working of the Jejuri city. In this book, I have concentrated on bringing forward the lesser known facts of the temple town," said Memane.
Talking about his findings, Memane said, "One of the major findings of my research is the list of gold and silver ornaments of Lord Khandoba and his wife Mhalsa Devi. Readers will be surprised to know that Shree Martand Sansthan Jejuri was the richest spiritual organisation during that time. The other important findings were social, economical, political and cultural happenings during that period."
According to Memane's findings, the 'Peshwe Talaw', a lake in Jejuri city, was built by Bajirao Peshwa I. An assurance letter written by Shivaji Maharaj to the head of Jejuri has also been found.
Memane said that there are other interesting stories. Various details of the 'peths' in Jejuri and the happenings of the local markets have also been mentioned in the book.
Close Story
Personalise your news feed. Follow trending topics