Leopard attacks sleeping man in farmland near Pune to underline forest dept warning: Do not sleep out in the open at night
Updated on May 16, 2018 06:22 PM IST
Man cried for help and the noise he made frightened away the big cat that quickly vanished into the forest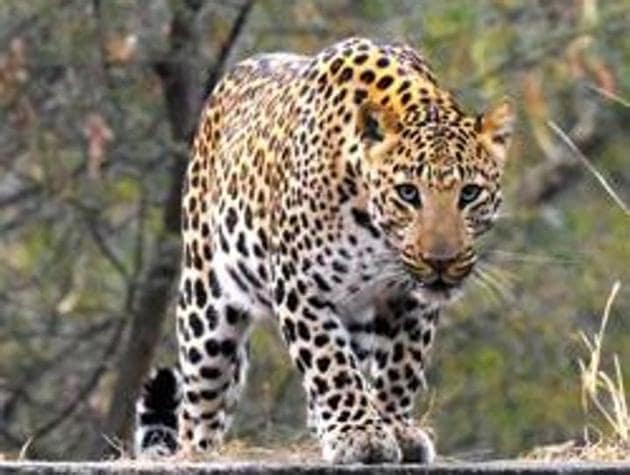 A leopard attacked a farm-land in Otur, Pune district on Tuesday. Hanumant Mahadev Jadhav (45), hired to protect a millet (bajri) farm in Ghulepat–Umbraj Pand, Otur, by farm owner Sadashiv Nalawade, was on night patrol and decided to take a nap.
He was asleep when he was attacked by the leopard, with the animal mauling his face and chest.
Jadhav cried for help and the noise he made frightened away the big cat that quickly vanished into the forest. Forest worker Fulchand Khandagle was in the vicinity and came to help. Khandagle contacted his seniors, forest officials SB Mahal and SG Momin, who then visited the site of the attack.
After being treated at Otur district hospital, Jadhav was shifted to Pune for further treatment at the Yashwantrao Chavan memorial hospital. He was discharged on Wednesday morning.
"We have been creating awareness among villagers to keep a safe distance from leopards. We have told them not to roam alone in the night and not to sleep in the open. However, villagers ignore the instructions and such incidents occur," Arjun Mhase, Junnar's deputy conservator of forests, said.
"The injured person will get due compensation from the government, but we are trying to get him more money on a special concession as he is from a very poor family," Mhase added.
As per forest department regulations, compensation for injury in an animal attack is ₹15,000, while if the person succumbs, then the family gets ₹8 lakh.
"The government should increase the amount of compensation for injured," Mhase added.
Personalise your news feed. Follow trending topics