Monday Musings: Will parking policy benefit residents? Or PMC contractors, corporators?
Residents need to demand a parking policy that goes hand-in- hand with more PMPML buses on roads.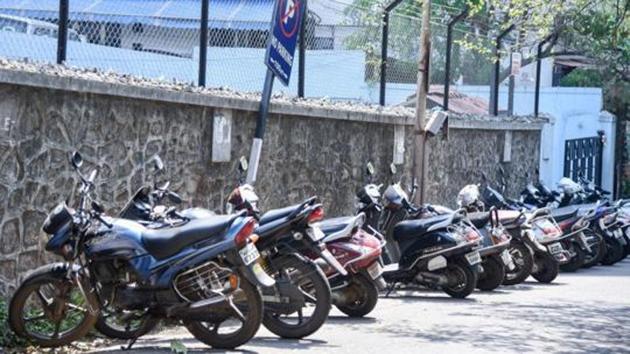 Updated on Mar 26, 2018 03:28 PM IST
Hindustan Times, Pune |
, Pune
Abhay Vaidya
In its totality, the new parking policy envisages a parking fee on every road, along with a night charge.
Thus, it means that wherever you go on a two-wheeler, you will have to pay between Rs.2 to Rs.4 per hour for parking and Rs.10 to Rs.20 per hour for a four-wheeler.
Assuming that you work 25 days a month with a fixed parking slot of say eight hours, you will pay a minimum of Rs.4,800 per year for parking your two-wheeler and Rs.24,000 for your four-wheeler. Multiple trips in the city would mean more money going out of your pocket, each time you park your vehicle in the city. On an average, every middle-class family has at least two to three personal vehicles and lower middle-class families have at least one two-wheeler. Add the cost of petrol and diesel which is constantly rising, and a family's cost of commuting in the city is going to shoot up significantly.
The money generated from our parking fees is not going to be small change: As of today, the parking contractor on a half-kilometre stretch on Boat Club road gets an assured revenue of Rs.800 per day from the parking attendant. Anything more that is generated by the parking attendant is his earnings for that day. I am friends with the parking attendants on Boat Club road and so I know that they work hard at least eight to 10 hours a day for their livelihood. They make an average of about Rs.200 per day and Rs.300 on a good day. Their earnings dip on weekends because of the drop in the number of vehicles.
Now look at these numbers: As of today, parking fees from cars on just a half-kilometre stretch on Boat Club road generates Rs.30,000 per month which amounts to Rs.3.6 lakh per year. Now, do your own math and calculate how many crores are being generated as of today from parking fees alone. Is anyone aware of this amount? Now imagine how much more it will rise to once parking fees on an hourly basis are introduced on each and every road of the city, as is the plan of the civic body and the corporators.
Where will this money go? The parking contractors win bids through civic tenders, under the existing system (this newspaper has exposed in detail how tenders are rigged in the Pune Municipal Corporation). So after the civic body gets its share, the bulk of the parking fee earnings will go to parking contractors who will now become the official custodians of our streets and roads. Given the scale of corruption in the PMC, we can safely assume that there will be kickbacks flowing to corporators in virtually every ward and 'prabhag', and also to the civic bureaucracy.
Thus, the parking contractors, corporators and the civic bureaucracy are the ones to gain the most from the Pune Parking Policy.
The parking policy is aimed at tackling traffic congestion (by discouraging the use of personal vehicles), and promoting the use of public transport. I would like to commute in city buses (I did that for a decade in Mumbai); but given the abysmal state of the PMPML, I am unable to use public transport and am forced to continue to use my car or two-wheeler.
The purported benefits of Pune Metro are a good five years away at least, and therefore, for the next five years, I will have to use my car, suffer the rising congestion and pay more for parking.
The PMC has made no announcement whatsoever about increasing the fleet of PMPML buses in a phased manner to move alongside the parking policy. For example, is there any plan to introduce PMPML buses every 15 minutes on routes and roads which have high parking fees? Nothing of that kind.
Residents need to demand a parking policy that goes hand-in-hand with more PMPML buses on roads. Till then, let us tell our corporators that we, the residents, are not in favour of the Pune Parking Policy.
abhay.vaidya@htlive.com
Close Story