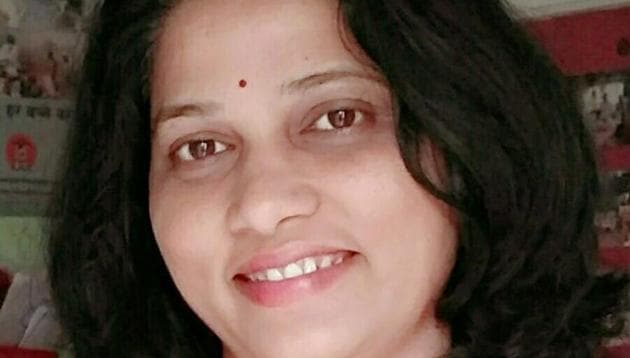 'Need to book those who exploit and lead children to violence, says Jyoti Mhatre
Jyoti Mhatre is the programme head of RCJJ and works across Maharashtra with the head office in Amravati.
Hindustan Times, Pune | By Shalaka Shinde
UPDATED ON DEC 05, 2017 02:39 PM IST
Resource Cell for Juvenile Justice (RCJJ) is a project by Tata Institute of Social Sciences (TISS) which conducted a research study to understand the state of the justice system while dealing with children in conflict with law. Jyoti Mhatre is the programme head of RCJJ and works across Maharashtra with the head office in Amravati. Excerpts from her conversation with Shalaka Shinde.
How did RCJJ begin?
Resource Cell for Juvenile Justice (RCJJ) was started in 2005. But it received momentum when Dr Asha Mukundan took over as our project director, with another project director called Dr Ruchir Sinha, under Centre for Criminology and Justice, which is run by TISS. We conducted a state-level study in Maharashtra to study the justice delivery system for children in conflict with law in 2008. This was a research study which was successfully completed in 2009 and presented to the Bombay high court. Through the project, we studied the justice delivery system in detail and interacted with the Juvenile Justice Board. We visited all the observation homes in Maharashtra. We studied chargesheets of all the pending cases as well as cases disposed off. There were a few findings which we presented at the Bombay high court and they were so strong and stated that the justice delivery system for children in conflict with law in Maharashtra was very poor. After it was presented, the Bombay high court felt the need to work on our findings in Maharashtra so that children in conflict with law and their families could get information about rehabilitation, which was the purpose of the JJ Act all along. So in 2009, with the permission of the court, we started our actual intervention with the JJB.
What were a few of these observations/findings?
The main observation was that the children in conflict with law who come to the Juvenile Justice Board were just passing through the system without any value addition. There were no proper appointments; the quorum of the court - two social workers and one JJB - was also not complete in all places. There was an absence of councillors in observation homes and probation officers were also not present in sufficient numbers. Special Juvenile Police Unit (SJPU) was on-paper only and were never appointed or trained. Similarly, no efforts were being taken in rehabilitating the children. The case and the hearing was going on but the actual rehabilitation of the children in conflict with law, to bring them back from the criminal life to the normal routine, was not in focus. The focus mostly was on running their cases and passing legal orders.
When it comes to police, what can be improved?
One thing I would like to focus is that while giving a character certificate to any of child in conflict with law, the act demands that they are not given a faulty character certificate and that the police should not disclose information about which criminal act the child had committed. But our police stations are still following the old routine practice of giving faulty criminal certificates when it is required by any application for, say, a job or passport. It snatches the child's right of rehabilitation. When there is a need of documentation or proof of age, policemen ask for school leaving certificate, which the child immediately provides and is subsequently forced out of the education system. When it is reported in media, education systems throw them out. Our act is very sensitive about not only children in conflict with law, but also about children who are victimised. No information related to their identity should be released. Words like 'child criminal', 'remand home' and other accusatory terms are often used.
How are children in conflict with law different from other children?
They are not different at all. The only thing that categorises them as children in conflict with law is the lack of family support that a child needs or they would not have fallen under the influence of criminal factors. Sometimes, it is the violence within the family, sometimes it is peer rivalry, sometimes it is substance abuse or most of the times, they are used by adult criminals. The recently enacted Chapter 9 should be implemented in its true spirit. It talks about prohibition of children from begging, peddling drugs, joining anti-national activist groups and many other things. When the children are booked, the people who exploit them should also be booked under the relevant Section and Chapter 9 of JJ Act. Generally, these are the adults who are known to the children and lure children into criminal activities.
Close