PCMC commissioner exclusively for HT: Smart City projects will take charge in township
Hindustan Times, Pune |
Shravan Hardikar
Jun 28, 2018 03:51 PM IST
The smart city design seeks to achieve area-based development with citizen engagement. The first principle is that there has to be extensive citizen engagement for whatever projects are selected for implementation.
Pimpri Chinchwad municipal corporation is the latest entrant in the nation-wide Smart City programme. We were not there in the mission originally, but got included in the third round. PCMC was selected because of its strong, inherent strengths and we have started implementation of the Smart Cities Mission.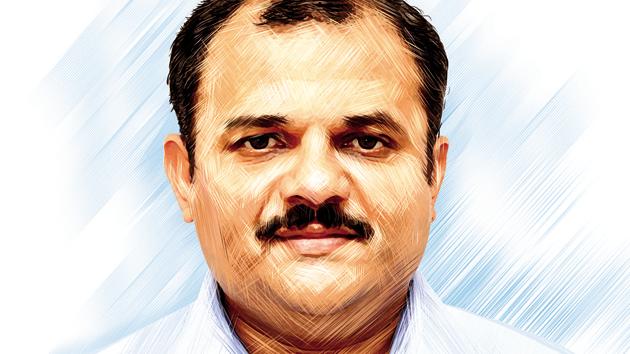 The traditional way of looking at developing a smart city is to look at two components: area- based development - in which a small area is identified, interventions are planned and the learnings from them are then scale it up systematically across the city. We have chosen Pimple Gurav and Pimple Saudagar for this.
Then there is pan city area development, where citizen-related services are to be made smart by using various IT-led initiatives. We have appointed Ernst & Young (EY) for pan city component as end-to-end consultants, who will also prepare the DPR and do the bid management. They have studied the existing system and found things that we have to do. EY started the work on the DPR in early 2017, but actual work started after we were selected as a smart city. Work on DPR was completed in December 2017 – January 2018 and we floated an expression of interest earlier in the year and now we have issued the request for proposal.
We have floated two tenders covering the pan city component and are looking at implementing various services for citizens in a smarter way, in a more systematic citizen-friendly manner. The first tender will look at creating a passive backbone and the second tender is for erecting a smart network on that passive backbone. Now that smart cities are here to stay, basic infrastructure has to be fibre optic infrastructure (fibre optic network creation) across the city. We will have a city-owned fibre optic system roughly around 750 km worth of cables connecting all areas of the city with a provision for expansion by which any further expansion by telecom companies to expand their data can be done through our channels.
The second tender is for smart services. Once the optics are laid out, the data channel will be used for data application. We will establish two command and control centres of our own. One will be with the police for purpose of running a safe and secure city and the second will be for city operations with us. It will involve multiple smart operations for water supply, traffic management, sewerage systems, parking, GIS, a central citizen app, disaster management, safety surveillance, signal management and other systems. We have identified and based these on the findings of the DPR. On June 12, the pre-bid meeting took place to open bids on both the tenders, with the first bid deadline on June 25 and the second bid next month.
Once the tenders are implemented, we will have a safe city, which will see establishment of various surveillance systems inside the entire city.
This has been designed in consultation with the police and traffic departments.
The smart city design seeks to achieve area based development with citizen engagement. The first principle is that there has to be extensive citizen engagement for whatever projects are selected for implementation. We keep on hearing citizen engagement and place making, but place making is an event where systemic problems are identified at the location and then with the consultants and suggestions a solution is found out.
Sometimes we have to take decisions which are of long term interest and hence citizens need to engage in these and understand what is sustainable and beneficial to the citizens. It will take some time, but the intention is good.
We have established a SPV (special purpose vehicle) for this, with KPMG as consultant and Jurong Surbana, a Singapore-based agency as the end-to-end consultant. Work has begun on four components: connected roads, connected greens, connected people and connected governance.
This includes creating a strong road network, proper pedestrian lanes and streets with Street Design guidelines. Bicycle tracks are part of this, but we have not made any headway yet. We are also looking at a non-motorised transport policy for the city.
Besides, we are looking at transit-oriented development and have BRT corridor connecting Pimple Gurav, Pimple Saudagar to Nashik Phata. Major development has happened on both side of the corridor.
The first target is to get the most number of people on this corridor to use public transport. We have noticed that there are no easy connectors to the transit corridors and people have to take long detours. Therefore, we will have to design some interconnecting roads which are only used for non-motorised transport and this is one strategy we are working on in consultation with the people. We will not do it ourselves just because we think it prudent to do that; it will have to be worked out with the housing societies and solutions will have to evolve. That process will start soon. In the meantime we are going to begin with street furniture design on roads which will help citizens use more of non-motorised transport.
We have learnt from the mistakes of our neighbours and we will try to avoid them, and there are good learnings too.
We have identified six pilot roads which will be designed in consultation with the people. Some of the roads are in area based development and some are outside, which are funded through PCMC in Ravet-Akurdi, and Pimple Nilakh These will be to demonstrate to people that this is usable model for them and how it can be implemented by taking into account the needs of various road users.
We are also working on policies for hawkers, parking and non-motorised transport so that we have a system-driven response to each and every problem on the street. We don't want to rush into each and everything. The solutions will come systematically and we want to find sustainable solutions which is our main interest. Connected greens have been identified in terms of various parks and we are also planning a linear garden.
We will be developing two major precincts for people: one is an entertainment hub in Pimple Gurav and the other is a heritage precint in Pimple Saudagar.We are in the process of preparing a DPR and are still in the early stages. Simultaneously, there is a heritage precinct in Chinchwad which will be taken up by PCMC.
Our other priorities are to work on a GIS platform, adopt bicycle sharing, introduce smart street lighting project, energy-saving through rooftop project, e-classrooms in PCMC-run schools and e-health for improving health services in PCMC dispensaries.
Besides, we are in the process of designing an incubation centre for innovation and have partnerships with COEP (technical consultancy) and Swedish India Business Council. We are exploring multiple partnerships on that front.
We have to work with various organisations for various things in the city and are majorly looking at improving the mobility. We are working with ITDP (Institute for Transportation and Development Policy) and Centre for Environment Education for better communication on BRT use. We intend to have a policy for waste water re-use and recycle and we also want to promote low carbon mobility. For this we are going in for electric buses or alternative buses on the BRT corridor.