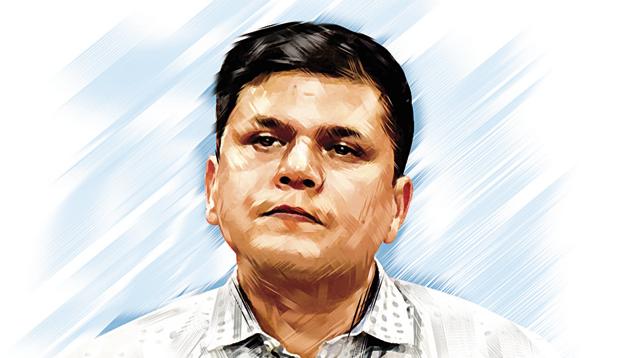 PMC commissioner exclusively for HT: Plan 2020 - Pune's urban transformation
Pune on my mind: Ideas for change - Part 2
Hindustan Times, Pune | By Saurabh Rao
UPDATED ON JUN 26, 2018 03:59 PM IST
Pune has a strong presence of educational institutions, a strong industrial base across manufacturing, automotive and other corporates, along with proximity and access to the financial capital of India, Mumbai.
It is one of the most progressive cities in Maharashtra and India and has witnessed rapid and significant growth over the last decade. Being the top-ranked potential smart city in India, it is becoming a model city for peers, international agencies and governments. With that kind of economic and urban growth, the expectations from various sections of society within Pune are really high.
Pune city envisions becoming one of the most liveable cities in India by solving core infrastructure issues in a "future-proof" manner, keeping its citizens at the core, and by making neighbourhoods clean, green, beautiful and liveable.
To bring its manifold vision into reality, Pune municipalcorporation (PMC) has conceptualised the monumental 'Plan 2020-Pune towards Urban Transformation' that entails a total investment of Rs 32,000 crore over the next five years.
Under this plan, key sectors and projects chalked out are: Pollution Abatement & Rejuvenation of Pune Rivers, Storm Water Drainage Project, Bus Rapid Transit System (BRTS) & Procurement of Buses, Pune Metro project, High Capacity Mass Transit Route, Comprehensive Pune Bicycle Plan, Smart City Plan, Solid Waste Management Projects, Sustainable Livelihood "Lighthouses of Pune" empowering underprivileged youth, 100% Digital Literacy Project, Digital Transformation and lots more.
These projects and initiatives are at different stages of planning and implementation. I believe these projects will comprehensively address the city's needs, while bringing more diversity and enhancing opportune ities for citizens. These projects aim to impact Pune's development in a positive way, provide better delivery of urban services to citizens and make Pune a better place to live.
PMC is committed to its citizen-centric agenda of sustainable development and has formulated various policies and plans like Urban Street Design Guidelines (USDG), Citywide Cycle Plan, Public Parking Policy, Policy for Pedestrian safety and comfort, and Trenching policy. Some of these activities are already under implementation.
In the transportation sector, the targets set by the Comprehensive Mobility Plan of Pune seek to achieve zero fatalities, increase mode share of public and non-motorized transport and reduced use of private vehicles through implementation of various mobility projects such as bus rapid transit, Metro rail, designing streets for improving pedestrian and cycle infrastructure and the bicycle plan.
Presently, 94 km cycle tracks are in existence and 824 km cycle track with 798 cycle parking stations have been proposed to be developed by PMC in next 3 financial years. Public Bicycle Share has been included as part of a Comprehensive Bicycle Plan for Pune to link city railways, bus, BRT, proposed metro terminals, commercial, schools as well as other work places to provide for first and last mile connectivity.
PMC has adopted "Urban Street Design Guidelines" based on the principle of 'complete streets'. In the first phase of this, a 100 km stretch of streets across the city and 45 km stretch of streets under Smart City - Jangli Maharaj (JM) Road upgradation project and redevelopment of 1.5 km stretch the street in Aundh have been completed. Further emphasis will be on the timely completion of designing of remaining streets to create a city wide network of world-class streets, prioritizing pedestrians, cyclists, and public transportation.
PMPML has planned to procure 500 E buses in three phases. 1st phase will include the procurement of 150 E-buses including charging infrastructure. Pune has already commissioned the transportation command and control centre and launched the Common mobility card (MI Card), India"s first "Interoperable Smart Card" which is designed to be a single payment card for various transport modes across the city through PMPML.
Other ambitious projects are the implementation of 24X7 Water Supply project (Rs. 3,000 crore) which will ensure safe and equitable water supply to the entire population in Pune City for the next 30 years. The project includes a distribution and transmission network of 2,700 km, 83 service reservoirs with storage capacity of 328 ML, 100% bulk & consumer smart metering in DMA, and smart metering with the use of SCADA system.
The Riverfront Development Project is another aspiring and priority project that aims to revitalise the rivers of Pune, offer a clean environment, and enhance the surrounding areas while being an asset and carving a unique identity for Pune. The Pune River Rejuvenation Project for two rivers "Mula" and "Mutha" in the entire PMC, PCMC and Khadki Cantonment Board areas is estimated to cost Rs. 2,600 crores. It covers 44 km of green river banks planned as free of any real estate construction with 79% green embankments and 21% cement-concrete work that include walkways and cycle tracks. Further, there is also scope for creating public spaces like playgrounds and other facilities. For speedy and effective implementation of the project, a Special Purpose Vehicle (SPV) has been formed.
Under the Smart Cities Mission, Pune has progressed rapidly. Over the last two years, several firsts under the Smart City Mission were defined, some of the projects worth mentioning include – State-of-Art Command and Control Centre, Integrated Transport Management System:, Street Re-design, Place-making sites.
A plan is to develop a world class Multimodal Transit Hubs at Swargate (through PMRDA) and Balewadi (through Smart Cities Mission) in next few years. Once completed, these hubs will have multiple modes of transport including metro, inter-city and intra city buses as well as rickshaws etc. for last mile connectivity.
The PMC has always been a forward thinking civic body and as a municipality, PMC is responsible to take care of all the major civic services for the city of Pune . The city also has Digital Strategy which provides a three year action plan for Pune to become truly digital.
So, I can say there is a lot on Pune's plate as far as bridging of its infrastructure deficit is concerned. It is now up to the authorities to implement the projects in a timely and efficient manner for improving the living standards of its residents. Effort will be to speed up the pending works.
I am very happy that I got an opportunity to lead this vibrant city as its Municipal Commissioner. Being a Municipal Commissioner, my responsibility is to serve the citizen in a better way. As PMC chief, my main focus will be on areas that need to be addressed to make life easier for citizens -like improving public transport, traffic and road network planning, 24X7 water supply, riverfront development, etc.
To achieve this holistic city vision, an integrated approach will be adopted to work in tandem with other agencies like PCMC (Pimpri Chinchwad Municipal Corporation), Pune Police, PMRDA (Pune Metropolitan Regional Development Authority), PMPML (Pune Mahanagar Parivahan Mandal Ltd), PSCDCL (Pune Smart City Development Corporation Ltd.), and Maha Metro to ensure integrated growth and sustainable development. Pune has set up a benchmark in last few years and I will take this opportunity to bring the city a way ahead.
(Saurabh Rao, IAS, is Pune's municipal commissioner)
Close