Pune, a city that takes its culture seriously
Hindustan Times, Pune |
Col (Retd) Lalit Rai, VrC
Aug 17, 2017 11:54 AM IST
I love because the people here take pride in their cultural past and have a deep interest in classical music, dance and theatre, says Col (Retd) Lalit Rai.
A fun road trip with my uncle, from Bengaluru to Belgaum via Pune, introduced me to the enigmatic city of Pune. The year was 1969 and I as a kid was spell bound by the city's greenery and fantastic weather. At that time, Pune was a city in progress, making its way towards modernity. Its bare streets and almost no traffic added to the attraction.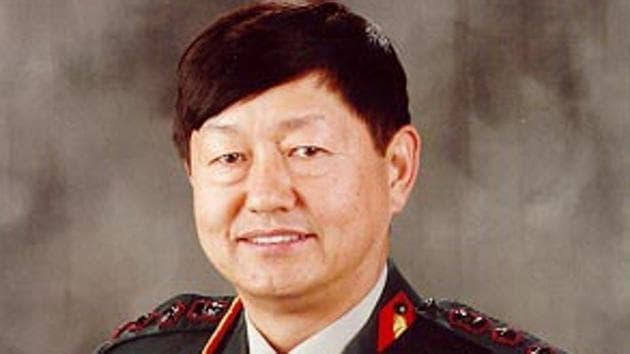 Cut to 1984, now as a young captain, I got an opportunity to actually live in Pune for three years. I was posted as an instructor at NDA, shaping young cadets straight out of school into potential brave officers; creating men out of boys. My work profile kind of coincided with my life as I too explored my youth on the streets of this vibrant city, riding a sturdy and sparkling new Yezdi superbike into various roads, streets, nooks and corners of Pune. I still remember, as the traffic was near to zero during those days, I used to zip on my bike from NDA to MG Road via Deccan at over 100 kmph at patches and cover the entire distance in mere 20 minutes or so, which today takes more than an hour. Thriving areas of the city today like Wakad, Hadapsar, Baner and Kharadi were either open fields or jungles back then. Koregaon Park was purely a residential area made famous because of the newly established Rajneesh ashram. Pune city's landscape had an altogether different aura in the early 80s. Little wonder it was considered a 'No Fan' city and 'Pensioner's Paradise'.
One incident of my Pune stint that is still etched in my mind is of Ganpati visarjan (immersion) day when I, still new to Pune and its culture, did the unthinkable. I rode my bike on the D-day to Laxmi Road, amidst the festival frenzy, and was actually stuck in a traffic jam for close to seven hours. That was an eye-opener and a learning experience for me. Puneris do take their culture and entertainment quite seriously. It was also at Pune while at NDA that I met the most beautiful girl (and a wonderful person) and was so swept off my feet that I proposed to her and got married to her without wasting any time. This was despite my earlier resolve of staying a bachelor boy.
After my stint at NDA, for very many years afterwards, I didn't get a chance to live in this amazing city. Not until 2000, when after the 1999 Kargil war, my entire battalion 1/11 Gorkha Rifles unit was moved to Pune for the much needed rest and recoup after approximately 90 days of relentless and fierce battles fought in the world's highest battlefields at inhuman and freezing temperatures of minus 32 degrees Celsius and below.
I vividly remember the day our special train chugged into Khadki railway station on the afternoon of September 2000. The weather was lovely and we were very surprised to see the rousing welcome given to us on arrival. The military band welcomed us with some good martial music and then there were thousands of people who I later learned were waiting for hours to welcome us with aarti, tilak and flower garlands. There was not a single soldier whose eyes were not moist at this genuinely warm welcome given to us. We all felt so loved and were convinced that all the sacrifices, pain and loss that we had endured, was really worth it. The city's simple and friendly people, provided the much needed balm that we all needed, to cover the wounds left on our mind from the Kargil war. Many social organizations like 'SNEH' and Sainik Mitra Mandals had come forward to make us feel welcome.
Dussera is a major festival for the Gorkhas, this being the first one after the war, it was celebrated with great gusto and fanfare by us. We presented the famous Khukri dance and other martial art performances for our civilian friends. Through the initiative of various social organisations, we in turn were honoured with rakhis and garlands and we could see the warmth and love in the eyes of the Puneris in attendance that day. The mixing of cultures on such events made memories of a lifetime.
The city which I have made home for now as I joined the corporate world for over a decade back, has evolved and changed in every way possible. Today, it is counted amongst the most modern cities of India, attracting national and international businesses as well as some amazing film and music festivals. It is no longer considered as an adjoining city to Mumbai, the financial capital of India. The facilities available here meet global standards and there is humungous potential for growth. With so many job opportunities and an eclectic nightlife, Pune is definitely much more than a pensioner's paradise now.
What I love most about the city is its rich cultural heritage. It is full of historical sites and monuments. The people here take pride in their cultural past and have a deep interest in classical music, dance and theater. Another thing that differentiates Pune is its monsoons. The city gets a complete makeover for about three months every year, when the rain pours. When I came here someone told me that by June 9, the city is blessed with at least one shower. Initially I thought it's a myth. But now, with my own personal observation, I completely believe in it. That's the beauty of this city. It changes you.
We have made some wonderful friends here who are more like family to us now. Our children were born here (two daughters) and they have grown up into fine ladies, thanks to the safe and conducive environment and fine educational institutions available here.
Looking at the flip side, traffic is a huge problem in Pune. The number of vehicles is increasing day by day and to make matters worse, people do not follow traffic rules anymore. Infrastructure of the city is also not up to the mark. Roads have potholes, there is lack of water, power-cuts are rampant and the public transport system is very average. It is high-time that something is done by citizens and social groups in the city as the government alone cannot make the necessary changes.
I hope that in the future, the public transport system of the city is improved considerably. We should learn from the western countries where the public transport system is of such high quality and so safe, that even very senior public servants use it rather than travelling in their personal vehicles. I wish we make the same happen in Pune city.
I strongly feel that our Prime Minister's 'Swachh Bharat Abhiyan' is a very good initiative and we should go all out to help implement it. It is said that water sources are the lifeline of any city or country. So, we should take concrete steps to clean our very own Mula-Mutha rivers. If this is achieved, to decrease the traffic congestion on the roads, we can even perhaps think of having an inland water transportation system in the city. And not just the rivers, the roads, public spaces, gardens, historical sites, etc., everything should be spic and span and well maintained. This will boost tourism in the city, giving an impetus to growth and employment and perhaps put us on the global map for tourism.
In the end, all I can say is that we all have to join hands and make efforts for Pune city to prosper and come into its own. This is Pune where we live and it is our home.