Six youths vandalise vehicles in Nigdi
Police believe that the group had at least one sickle in their possession and they also robbed a person.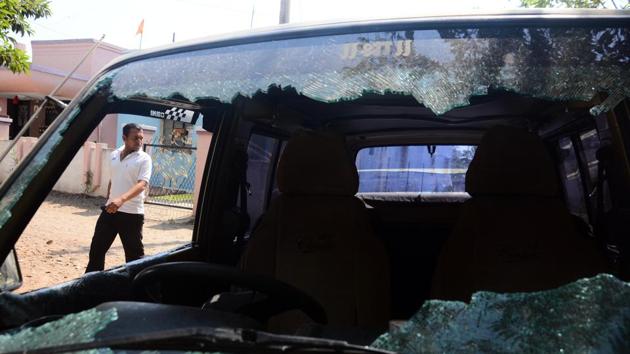 Updated on May 28, 2018 05:46 PM IST
PUNE A group of six youths vandalised 11 vehicles parked near the Ota scheme of Nigdi at 11.30 pm on Saturday.
According to the Nigdi police, the accused also robbed one Swapnil Waghmare of ₹500. Three of the accused have been identified as Lakhan Satav, Rohit Sakat and Akshay Kasbe. The three others remain unidentified.
The group is believed to have at least one sickle in their possession and, after robbing Waghmare, began vandalising vehicles.
In all, four cars, four autorickshaws, two tempos and a two-wheeler were damaged. Sachin Suryavanshi, police sub-inspector (PSI) is investigating the case.
Close Story