Your space: Punekars are trying to bring in a change by rejecting plastic bags
Updated on Mar 24, 2019 04:20 PM IST
One year after it was introduced, the state government has clearly failed in implementing 'plastic ban'. A number of banned items are back in use. However, citizens have not given up on the ban. Here's what our readers have to say...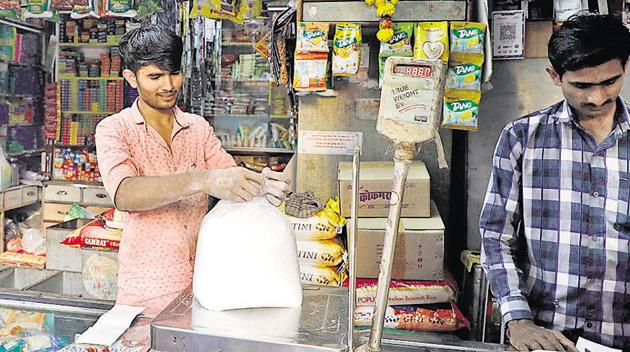 The use of single-use plastic items may not have stopped completely in Pune city, but we, as responsible citizens, must do our bit. We have stopped the use of single-use plastic at home. However, a few items like milk is still packaged using plastic. At home, we segregate the waste into wet, dry and plastic. Our housing society also uses the same method. The plastic that has been collected separately is picked up twice a month and converted into polyfuel. However, the currently-used cloth-like bags are not completely plastic-free. There is a lack of awareness among shopkeepers and consumers. The Pune Municipal Corporation must take efforts to create awareness among residents of housing societies, so that citizens can dispose of plastics separately to be recycled.
Dr Avinash Ignatius
Ban plastic and preserve nature
We respect the plastic ban and it is compulsory for us to follow and implement the same in order to preserve nature. A giant whale that died after swallowing plastic bags was shared on the social media recently. Animals are affected because humans are using plastic. Despite the ban implemented a year ago, shopkeepers still use plastic. There should be a complete plastic ban with a hefty fine for offenders. The ban will help bringing back the use of our age-old cotton bags which are sturdy. Avoiding plastic will keep drains clean and the natural rivers flowing as well; so all in all it is a good move.
Dr Subhal Dixit
Action will be taken against offenders
Maharashtra government's plastic ban introduced on March 18, 2018, with much planning and determination to fight plastic pollution has been partially successful. The state government has managed to ban the sale of thermocol, plastic bags in shops and shut down plastic bags manufacturing units in the state. As the head of the Pimpri Chinchwad Municipal Corporation (PCMC) health department, we will be taking action against people found using banned items such as plastic bags of less than 10 microns, cutlery and disposable cups and plates. I hope to enforce the law in letter and spirit.
Anil Roy
The ban has been successful
The impact of plastic ban is surely visible in the state. There has been a reduction in its usage. Citizens are seen carrying bags from home as no plastic bags are available at shops. However, a few establishments are taking advantage of it and charging Rs 15 to Rs 20 for a cloth bag. The price of this should be reduced. Based on my experience post the ban, I feel it has been a 100% success.
Dr Hillary Rodrigues
It is a major challenge for meat sellers
While most shops do provide non-plastic bags, the ban has continued to be a major challenge for meat sellers, grocers and food stalls. Meat and fish vendors have been hit badly by the ban, as there is no effective alternative for packing meat items, other than plastic bags. Hawkers and street vendors have stopped using plastic bags, but milk vendors and pet bottles contribute to the usage of plastic. We should find alternatives, only then will the ban be successful.
Ashok Sharma
The ban is for our betterment
The rampant sale of black garbage bags has hampered the efforts taken by the civic body and Maharashtra Pollution Control Board (MPCB) on plugging the supply of these banned items. As civilised citizens, we should do our bit to support the ban. I have stopped taking milk in plastic packs. Instead, I take a vessel to my milk vendor. We have stopped using plastic plates, spoons and cups at the workplace. We are supporting the plastic ban in whatever way we can. The ban is for us, for our betterment. Hence, we all should follow it.
CV Narayan
Civic body should hold more awareness camps
While officials from the solid waste management department of Pune Municipal Corporation (PMC) have been carrying out surprise inspections at stores, plastic bags are still in use. Penalty for the use of banned plastic items for the first and second time offenders is Rs 5,000 and Rs 10,000. A third violation has a fine of Rs 25,000 and jail term for three months. The ban is a good move, but there is no provision in cases where a violator is unable to pay the fine. However, the rules are only on paper and there should be an alternative for this. The awareness drive in the city is very weak, hence one can find many violators. The civic body should organise more awareness drives.
Anoop Panjwani
Use alternative options
All our family members do not accept plastic bags from vendors, instead we carry cloth bags wherever we go. It is very much necessary to go back to cloth bags which are reusable. There are alternatives for plastic cutlery that are available in the market. We should use these options. It is unfortunate that plastic bags less than 10 microns have entered the market again. The administration needs to ban the production of these bags. It seems that there is no administrative and political will to implement the plastic ban seriously.
Maya Hemant Bhatkar