17-yr-old girl killed after falling from moving bus in Sangrur
May 31, 2016 02:09 PM IST
A girl died and another passenger was seriously injured after falling from a moving bus bound to Patiala on Monday.
A 17-year-old girl died and another passenger was seriously injured after falling from a moving bus in Sangrur on Monday.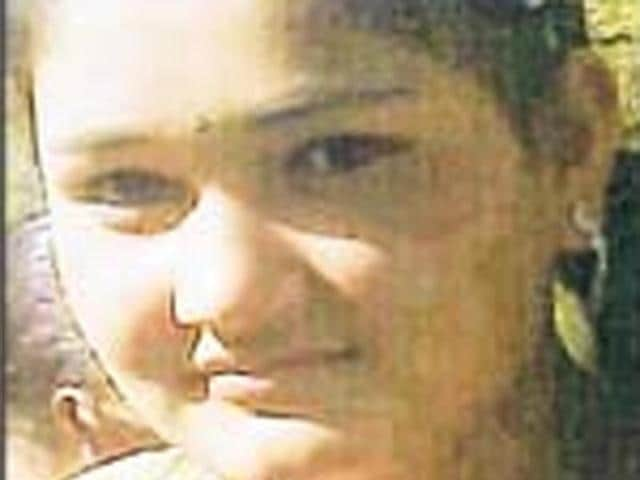 The incident, which was captured in the CCTV installed at the bus station, took place when two women fell from a Punjab Roadways bus going from Sangrur to Patiala.
The deceased has been identified as Shobha, a resident of Nainital, who had come to Sangrur to spend holidays.
Manju Devi, who was injured in the accident, claimed the driver had refused to stop the bus when they asked him to, following which she and her niece Shobha fell off the bus as they tried to de-board from the moving vehicle.
Manju said they boarded the bus from Sangrur. However, when they reached near Government Ranbir College, she received a call that someone she knew also had to go to Patiala. So, she asked the conductor to stop the bus as they both wanted to de-board it. The driver slowed the bus down, but the moment Shobha and Manju tried to get down, the driver immediately increased the speed, following which Shobha fell down and her head hit the road and she died on the spot, said Manju.
Father of the deceased Jaspal Singh said had the driver stopped the bus, the incident could have been avoided.
Meanwhile, the police said that they had inspected the CCTV footage and found that the girl was talking to somebody on mobile while she was unboarding the bus and her foot slipped, due to which she fell down.
Station house officer Jatinder Pal Singh said police have initiated proceedings under section 174 of Code of Criminal Procedure (CrPC).
Meanwhile, family of the deceased and injured has alleged that instead of taking action, the police was saving the culprits.