75 children went missing in 26 months in Jalandhar
As many as 75 children went missing under mysterious circumstances from January 2014 to March 31, 2016, in the city, but police have no clue about their whereabouts.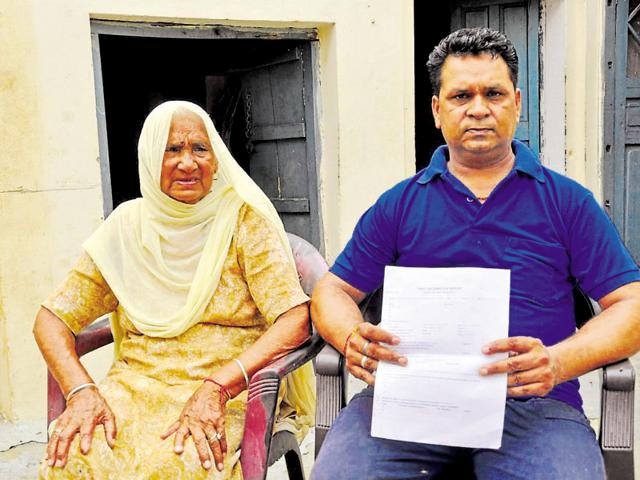 Updated on Jul 26, 2016 02:38 PM IST
As many as 75 children went missing under mysterious circumstances from January 2014 to March 31, 2016, in the city, but police have no clue about their whereabouts.
With the police are seemingly not doing their bit to trace the kids, families are making their own efforts to trace their children, who mostly belong to poor and migrant families. The families suspect that their children are being trafficked to other states and police have failed to provide any relief to them.
Also read: Child-trafficking racket busted in Jalandhar, 2 doctors among 6 held
Hindustan Times received information about details of missing children under the Right to Information Act, 2005.
As per information given by the police, 225 such cases were registered in 14 police stations during this period, out of which 150 either came to their homes on their own or were traced by the police. The family members say police did not go beyond registering an FIR against unidentified people when they complain to the police. An HT team met two families of missing children to know their plight.
In Guru Nanak Nagar, the wrinkled eyes of 70-year-old Ram Pyari have been waiting for Abhi, her four-year-old grandson, who has been missing since August 29, 2015. "I used to take care of Abhi after his birth on February 13, 2011, and he used to sleep in my lap," heartbroken Pyari said, adding that on the ill-fated day at 5 pm, he went outside chasing a kite, but never returned.
"I with Abhi's father Gurmeet Pal and neighbours tried to search him and visited every temple and prayed for Abhi, but to no avail," she said, and asked the team to highlight their plight with folded hands so that someone might help in finding Abhi.
Pal, who works in a sports factory, told HT that cops did not visit the places and arrest those we suspected and if the police had acted swiftly, his son would have been with him.
Similarly, the family of a private security guard Anoop Sharma 40, a resident of Arjun Nagar in Mithu Basti, has been searching for his two children, a daughter and a son, for a long time now. His children went missing under mysterious circumstances on the eve of Raksha Bandhan on August 23, 2013.
The family has been visiting a church at Khojewala regularly to pray for their kids, claiming the Almighty is the last hope and they are tired of visiting police stations. "I visited Ludhiana, Kapurthala, Amritsar, Uttar Pradesh, Bihar, Madhya Pradesh in search of my daughter Meenu, 16, and son Pintoo, 8," said Sharma, adding that cops never accompanied him in tracing his children.
The lax attitude of the police can be gauged from the fact that Sharma complained on August 23, 2013, but the FIR was registered only four months after the incident, on December 26, 2013.
Additional deputy commissioner of police (headquarters) Amneet Kondal, who is overseeing the work of anti-human trafficking units of the city police, said that pictures of missing kids are being uploaded on www.tracethemissingchild.gov.in to share information about them among police stations of the entire country.
"We have also installed display boards of missing kids at various places in the city and teams are putting best efforts to trace the kids," she said.
Don't miss | Children for sale: Seven arrested for child trafficking in Bathinda
Close Story