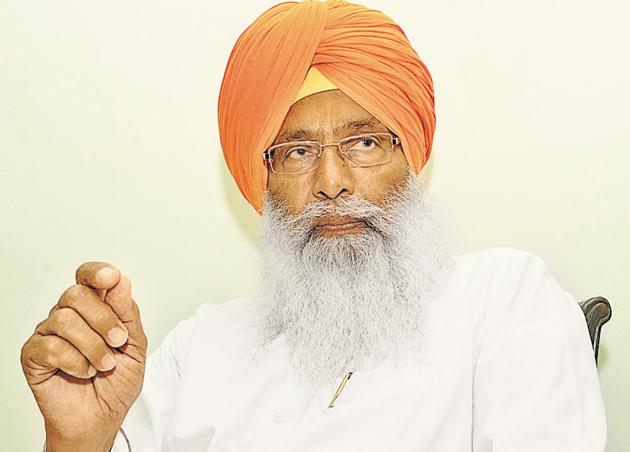 After Dr Gandhi, now Dhindsa bats for legalising opium cultivation in Punjab
Dhindsa said opium and its by-product will reduce dependence of addicts on life-threatening synthetic drugs.
UPDATED ON JUL 26, 2018 10:46 PM IST
Shiromani Akali Dal's Rajya Sabha member Sukhdev Singh Dhindsa on Thursday came out in support of Aam Aadmi Party (AAP) MP from Patiala Dr Dharamvira Gandhi for legalising cultivation, sale and consumption of opium and its by-product poppy husk in Punjab.
Dhindsa said opium and its by-product will reduce dependence of addicts on life-threatening synthetic drugs.
Despite the Captain Amarinder Singh-led Congress government's promise last year to wipe out drugs from Punjab, the state has seen a spate of deaths due to "drug overdose" in the past two months. The government faced flak from the opposition parties for failing to curb the menace.
"This is my personal view and not of my party. I agree to the suggestions given by Dr Gandhi. As far as I remember, no one ever died after consuming opium," said Dhindsa, suggesting political parties to reach a consensus on the issue. "I will discuss this with my party also," he said.
Though Dhindsa's suggestion was opposed by SAD secretary and spokesman Daljit Singh Cheema, but Gandhi thanked the veteran Akali leader for supporting him.
"Recommending one drug over the other was never advisable, and suggesting such alternatives would not lead us to the solution of the problem gripping our state," said Cheema, adding that opium also puts financial burden on the families as synthetic drugs.
Giving reasons for his support to legalising opium, Dhindsa said: "It's a known fact that anyone suffering paralytic attack gets relief if given small dose of opium. In old times, children were also given opium in small quantities for common ailments and pharmaceutical companies use it in a number of medicines."
Dr Gandhi told HT that his proposal to Union home minister to legalise cultivation and use of opium had elicited positive response. Rajnath has said he would deal sympathetically in case a proposal is moved by the Punjab government for controlled cultivation of opium.
Disagreeing with Dhindsa's suggestion, state Congress chief and Gurdaspur MP Sunil Jakhar said: "We have to uproot the drug problem from Punjab. Legalising the less harmful drugs is no solution. The proposal of the Patiala MP has been forwarded by the state to the Union government for opinion. The state government does not endorse their stand," Jakhar said.
Close