Batala panchayat secretary held for bungling Rs 1.5-cr grant
Updated on Sep 23, 2017 03:43 PM IST
A case has been registered under the criminal breach of trust by public servant of IPC against accountant Malkit Singh, panchayat secretary Azad Masih, block samiti patwari Jaspal Singh Bhullar, Inderjit Singh and clerk Gurpinder Kaur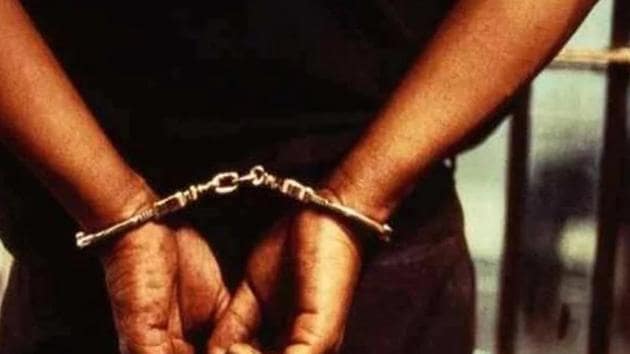 In a major breakthrough, the police have arrested a panchayat secretary, who was reportedly involved in the embezzlement of Rs 1.44 crore grant issued by the state government for the development of villages here on Friday.
Deputy superintendent of police (DSP city) Sucha Singh said, on July 4, the district administration had unearthed a scam in the Batala block development and panchayat office (BDPO) in which a former block development and panchayat officer and some of his staff had embezzled Rs 1.44 crore provided by the Union finance commission to spend under the 2011 census programme.
The preliminary probe conducted by additional deputy commissioner (ADC development) Gurdaspur, Jagwinder Singh Sandhu, showed that Malkiat Singh, an accountant who assumed charge of BDPO along with his team including Inderjeet Singh, block samiti patwari Jaspal Singh Bhullar, panchayat secretary Azad Masih, clerk Gurpinder Kaur, block samiti clerk Sandeep Singh, Amarjit Singh, Tejinder Singh opened an account in a private bank in which the state government later parked the funds.
However, the BDPO and his staff took out the cash from the bank in an unauthorised manner and pocketed Rs 1.44 crore in the past 15 months.
A case was registered under the Section 409 (criminal breach of trust by public servant, punishable by life imprisonment) of Indian Penal Code (IPC) against Malkit Singh, panchayat secretary Azad Masih, Jaspal Singh Bhullar, Inderjit Singh and clerk Gurpinder Kaur. On a tip-off, a police team raided Azad Masih' s house at Malokwal and arrested him.