Oath with 'gutka': Akal Takht receives complaint against Capt Amarinder
Jul 01, 2018 10:18 AM IST
Independent Students Federation with a complaint met Giani Gurbachan Singh, jathedar of Akal Takht, the highest temporal seat of the Sikhs.
The Akal Takht on Saturday received a complaint against chief minister Captain Amarinder Singh, a day after former Akali MLA Ravinder Singh Brahmpura demanded his excommunication for failing to accomplish the oath he took with a "gutka" (handy book of gurbani) to wipe out drug menace from Punjab.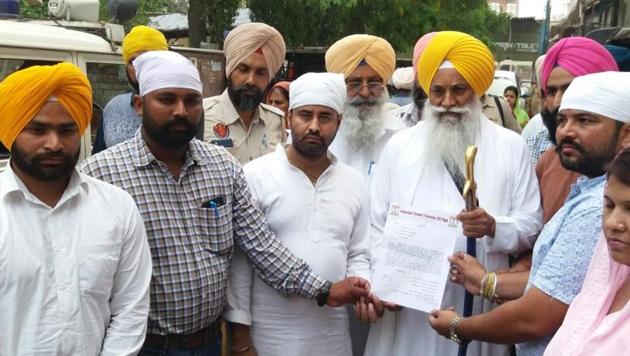 The complaint was filed by the Independent Students Federation (ISF).
After taking over as the CM, Amarinder took a pledge at a rally in Bathinda to wipe out the scourge of drugs from the state in four weeks. As drug overdose is suspected behind back-to-back deaths across the state in the past few days, demand is being raised by a section, particularly the Akalis, that Captain did not deliver the promise, which is desecration of gurbani.
Takht Damdama Sahib jathedar Giani Harpreet Singh had stated if that if Akal Takht receives any complaint against the CM, the Sikh clergy would consider it.
ISF leaders, led by their president Keshav Kohli met Akal Takht jathedar Giani Gurbachan Singh and said the CM did not deliver the promise as per the oath he took before elections. Thus, he desecrated the holy book. So, he should be summoned by the Takht.
The development comes a day after Giani Gurbachan Singh lauded Captain's move to compensate 40 persons who were arrested from the Golden Temple complex during Operation Bluestar in 1984.
It has been learnt that Brahmpura will also meet the Akal Takht jathedar on Sunday to seek action against the CM.