ED shifted Inderjit drug case to Niranjan's junior in September
Punjab's anti-drug STF had arrested ex-inspector Inderjit last year with drugs and arms.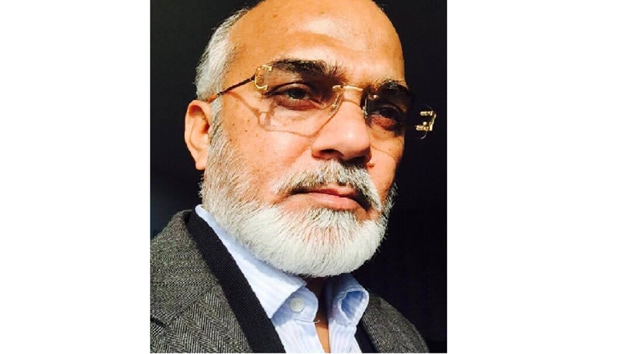 Updated on Oct 13, 2018 11:33 AM IST
Enforcement Directorate (ED) deputy director Niranjan Singh was directed to hand over the probe into the high-profile drug case involving dismissed Punjab Police inspector Inderjit Singh to his subordinate in September, nearly nine months after he took over the case.
Inderjit was arrested by the anti-drug special task force (STF) of the in June last year with 4 kg heroin and illegal arms.
On Niranjan's request, the STF had shared the case files with ED after filing a chargesheet against Inderjit on November 20.
But last month, the case was transferred from Niranjan to his subordinate, an assistant director, against whom he has written several notes to high-ups saying there was "no progress" in cases being examined by him, including the Jagdish Bhola drug case.
"Niranjan Singh was appointed as supervisory officer of the ongoing drug cases by the Punjab and Haryana high court after he was promoted from the post of assistant director to deputy director in 2016. He was earlier the inquiry officer. But he had nothing to supervise as there was no progress in investigations," an ED official said.
On Thursday, Niranjan had told the high court that he had resigned on October 5 due to "frustration" over not being allowed to proceed against the accused in Bhola drug case. The officer withdrew his letter seeking voluntary retirement on Friday.
Citing reasons behind Niranjan's resignation, his counsel and senior advocate Anupam Gupta had told the high court on Thursday: "Not a single witness has been examined nor a single attachment order passed by investigation officers (IOs) since the probe was handed over to them. One of the IOs is on leave… attempts are to suppress, defeat and frustrate the case."
He had said these facts were part of a sealed cover report submitted by Niranjan on May 23 this year to the HC.
The Kandola link
Niranjan's link to the Inderjit case is Raja Kandola, one of the kingpins of the multi-crore drug racket, who was arrested by Inderjit in 2012. He was probing Kandola's case since 2013 and has filed chargesheets against the accused under the Prevention of Money Laundering Act (PMLA).
After Inderjit's arrest, the STF was probing his alleged complicity with former Moga SSP Raj Jit Singh in drug trafficking. But the matter escalated to a "DGP versus DGPs" war after Raj Jit moved the HC demanding the probe be shifted from STF, accusing its then chief Harpreet Sidhu of bias.
In December last year, the HC had set up a special investigation team (SIT) under DGP (PSPCL) Siddharth Chattopadhyaya for probing charges against Raj Jit.
Both SIT report and Chattopadhyaya's personal report in which he has levelled allegations against two senior cops is yet to be opened by the HC. Raj Jit was shunted out in July as Moga SSP after Punjab ministers pressed chief minister Amarinder Singh to take action against "drug-tainted cops".
Niranjan refused to comment on the transfer of the Inderjit case. On his resignation, he said he withdrew his request for voluntary retirement on Friday. "Since I had resigned, there were many appeals from public, my family and friends to reconsider it. I will take the fight against drugs to its logical conclusion," he said.
Niranjan had summoned former revenue minister Bikram Singh Majithia for interrogation in the Bhola drug case in December 2014. Majithia had denied any links with NRIs Satpreet Satta and Parminder Singh Pindi named by his former election agent Maninder Singh alias Bittu Aulakh and Amritsar businessman Jagjit Singh Chahal before the police and ED, which is probing the money laundering angle.
Aulukh and Chahal were arrested in the ED case. Niranjan had again summoned Majithia in June 2016 but the latter had not appeared before him.
ED director Karnal Singh and joint director of its Punjab headquarters in Jalandhar, Girish Bali, did not respond to calls and messages for a response on the transfer of Inderjit case.
Close Story