'Unconstitutional': HC sets aside Suresh Kumar's appointment
Updated on Jan 18, 2018 11:47 AM IST
The Punjab and Haryana high court said retired IAS officer Suresh Kumar was holding a public office without any authority of law.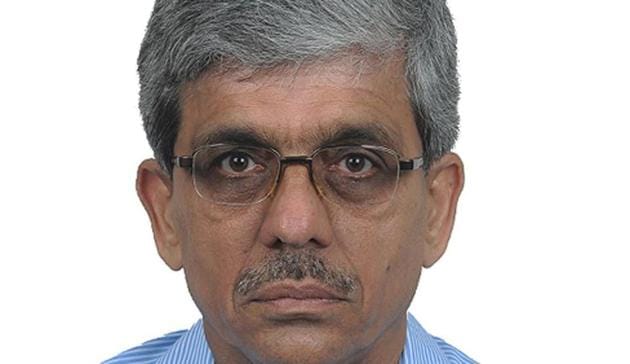 The Punjab and Haryana high court on Wednesday set aside the appointment of Suresh Kumar as chief principal secretary to chief minister Capt Amarinder Singh, ruling that he was holding the public office without authority.
Kumar, a 1983-batch retired IAS officer was appointed immediately after the Congress government took over reins in Punjab on March 16 last year. The post created for the first time in Punjab was stated to be equivalent to a cabinet secretary of government of India. Kumar is being paid Rs 2.5 lakh per month minus pension.
The bench of justice Rajan Gupta said over-riding powers have been given to him.
"Even consultation with the ministers and the administrative secretaries is not necessary. It is not difficult to envision a situation where the state is plunged into crisis by a decision taken by such appointee because he can't be expected to have, despite his long career as a bureaucrat, same vision for the state's development as the CM who enjoys the mandate of the general populace and is answerable to them for his decisions," the bench said while quashing his appointment.
The high court underlined that accountability is very important in public appointments which is 'missing' in this case and any lapse by him cannot be questioned by any disciplinary authority. The high court also questioned why, in the absence of CM, next seniormost minister would not assume
command. "There can be no justification for vesting this extraordinary power in 'CPSCM' apparently in violation of the procedure and rules of business envisaged by Article 166(3) of the Constitution," justice Gupta said.
The appointment was challenged by Mohali resident Ramandeep Singh in August 2017, alleging that a public office has been usurped by a retired IAS officer. During the hearing, Singh's counsel Gurminder Singh had termed Kumar as 'de facto CM' while government had maintained that he was merely an 'assistant or staff officer' to the chief minister.
Kumar was to take decision in the absence of CM (when on tour) and files of a dozen departments, including home, vigilance, finance were to be mandatorily put up before CM through him.
The court said that government decision may create anomaly in the hierarchy of the administrative secretaries.
There are certain functions which are entrusted to the elected representatives and said functions are sovereign in nature and cannot be delegated to a person who does not have the mandate of the people. It cannot even delegated to a cadre officer.
"No extra constitutional authority can be created to oversee the functioning of the affairs of the state even for a short interregnum during absence of chief minister," the court said.
(Story has been updated)