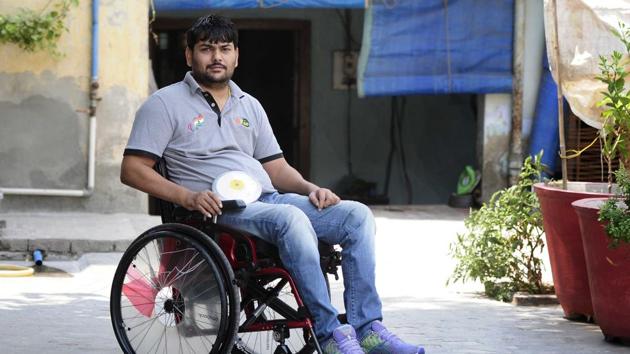 Wheelchair fails to hinder Dharmvir's flight: Paralympian among Top 30 Under 30
In the run-up to its sixth edition of Top 30 under 30, Hindustan Times profiles 30 young achievers who will be felicitated at its flagship event on May 26. They are from fields ranging from the forces, academics and art to entertainment and sports. Among them is Dharmvir Nain.
Hindustan Times | By HT Correspondent
UPDATED ON MAY 25, 2017 05:57 PM IST
Well armed! Dharmvir Nain, 27, Bhadana
An accident while diving left him paralysed from waist down. Nain was about to get into depression when a chance meeting with a senior para-athlete had him turning to club and discus throw. Last year, he was part of the Indian contingent that took part in the Rio Paralympics.
Secret sauce: "Hard work, as there is no substitute for it."
Inspiration: "A senior para-athlete Amit Saroha got me into the para-sports. It's only because of him I have been able to achieve these heights. Had he not motivated me to take up this sport, I would have still remained a victim at heart."
Challenges facing India: "Our country lacks housing for all, which should be a priority. We are also lagging in the field of healthcare. And above all, we should do our best to alleviate poverty."
Uplifting feature: "India with its stable economy will soon be an engine of growth for the world. We have enough natural resources, which can easily take the country to the next level."
The road ahead: Nain has set his sights on the world championship going to be held in July.
As an agent of change: "We, the youth, should strive to leave a better nation for the future generations."
By the way: Before his accident, Nain was an avid swimmer. Now he enjoys browsing through sports channels.
To know about the other achievers Click here
Close