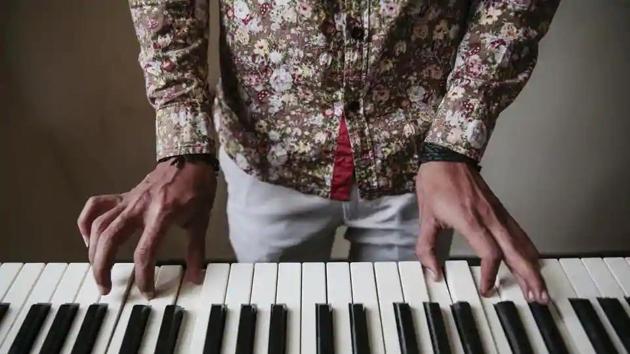 Music helps reducing pain in burn patients: PGI study
A study showed that music therapy reduced pain and anxiety of the burn patients while undergoing dressing.
UPDATED ON OCT 19, 2018 11:35 AM IST
That music has significant benefits on our well being is well documented. From acting as a stress buster to improving speech of patients suffering from neurological diseases, music therapy has been used by the doctors and therapists.
Now, a study by the Postgraduate Institute of Medical Education and Research (PGIMER) showed music therapy reduced pain and anxiety of the burn patients while undergoing dressing.
A study was conducted in an eight-bed burn unit of the premier institute to assess the effect of music therapy on pain, anxiety, opioid use, and other vitals — blood pressure, pulse rate, respiration, and temperature — of the burn patients.
The study titled 'Effect of Music Therapy on Pain Perception, Anxiety, and Opioid Use During Dressing Change Among Patients With Burns in India: A Quasi-experimental, Cross-over Pilot Study' was published in October edition of Ostomy Wound Management Journal.
Ten patients who were conscious and able to respond were enrolled for the study. They were divided into two groups — control and experimental. All of them underwent 104 dressing changes during two months.
In the burn unit, patients are bathed with water and betadine (antiseptic ointment) scrub. To know if music helps in reducing the pain, those in the experimental group were given music therapy.
How it was conducted
Doctors selected 10 instrumental music pieces. The music was played using MP3 players and earphones at the bedside of the patient 30 minutes before and for 30 minutes after each dressing. All the patients were asked to rate their pain from 0 (no pain) to 10 (extremely intolerable pain).
"Most patients required analgesics (drug to relief pain) during the dressings. Of the total 104 dressings, an analgesic was provided 38 times in control group and 24 times in the experimental group. The frequency of opioid use was significantly lower during the experimental dressing change (9.6%) as compared to the control dressing change (34.6%)," the study mentions.
"Weaker analgesics were given and the objective to reduce the opioid use was successfully achieved," it states.
The study concludes, "Pain management is an ever-growing challenge faced by the burn care team. Music therapy can help reduce the level of pain, anxiety, and opioid use during dressing change among the burn patients."
The practice, however, has been stopped as doctors are finding it difficult to arrange earphones and music system for every patient. "It was effective in reducing pain but we could not continue it," said Dr Ramesh Sharma, head, plastic surgery department.
Close