Paddy farmers will get uninterrupted electricity supply: Punjab power minister
The minister says PSPCL is prepared to ensure 8-hour power supply to farmers in view of paddy sowing.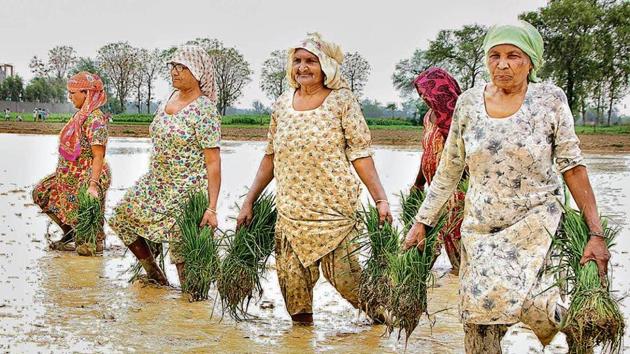 Updated on Jun 20, 2018 10:16 AM IST
Chandigarh | By HTC and PTI
Allaying the fears regarding shortage of power in the state, Punjab power minister Gurpreet Singh Kangar on Tuesday said the farmers would get regular power supply during the paddy plantation season.
After chairing a meeting of power department, he assured farmers that the Punjab State Power Corporation Limited (PSPCL) is prepared to ensure eight-hour uninterrupted power supply to the farmers every day in view of paddy plantation commencing from June 20.
Kangar said Punjab is an agrarian state wherein the power load during peak summer and the paddy season comes to an all-time high. "The maximum demand recorded last year is 11,705 MW in July, which was a challenge to meet but has been successfully met by arranging power from all the available sources. In the year 2018, maximum demand of 12,290 MW per day is anticipated," he said.
Detailing the power arrangement for paddy season, he said 700 MW will be sourced form hydel power, 1,510 MW from thermal, 4,567 MW from share in central pool, 3,187 MW from Talwandi Sabo, Nabha power and Goindwal Sahib power plants and 150 MW from Peda/Co gen/biomass, 669 MW solar, 1,990 MW banking arrangements and 300 MW from purchase of renewable energy from Himachal.
State expects paddy to cover 30 lakh hectares
Punjab is expecting about 30 lakh hectares of area under the kharif crop.
"We are expecting about 30 lakh hectares of area under paddy this year as against 30.65 lakh hectares last year," Punjab agriculture department director JS Bains said.
The state agriculture department tried to allay fears of farmers who opposed the decision of transplanting paddy from June 20 on the ground that it would result in high moisture content in crop after harvest.
However, farmers were advised not to transplant long duration varieties like PUSA 44 which could possibly face high moisture content during harvesting, official said, adding that farmers were encouraged to sow varieties like PR 121, 124 and 126 instead.
Close Story