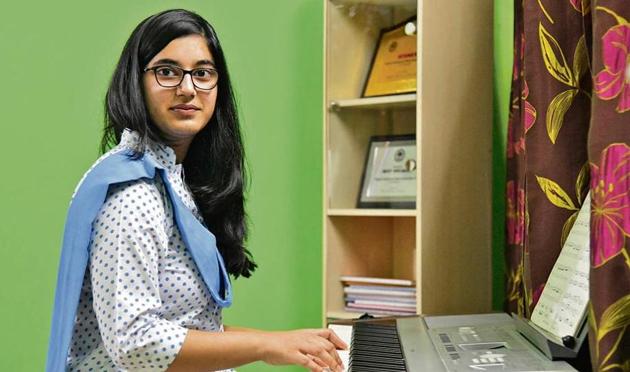 Turning 18 with HT: 'Encourage independent thinking from childhood'
Tarannum believes 'India is diverse in terms of people, beliefs and viewpoints. If there is a positive machinery to channel the potential of the young, the nation can do wonders.'
UPDATED ON APR 19, 2018 03:51 PM IST
Tarannum believes values such as tolerance and equality should be instilled at a tender age so that the young don't give in to political and social conditioning.
Name: Tarannum Pratap
Born on: August 3, 2000
Badge of honour: Head girl, Sri Guru Gobind Singh Collegiate Public School, Sector 26, Chandigarh
What turning 18 means to me
It means I have more responsibility not only individually but also socially. I'm looking forward to going to college in the United States.
What I want to be and why
I want to be purposeful and impactful. I see myself working in a global non-profit organisation, a think tank or a venture capital. I'll work for innovation and change. I plan to pursue economics along with statistics, computer science and applied math.
My idea of India
India is diverse in terms of people, beliefs and viewpoints. If there is a positive machinery to channel the potential of the young, the nation can do wonders. But people with vested interests are dividing our society.
What makes me happy
I'm a versatile traveller and love exploring new places and meeting people from different backgrounds. I'm a chocoholic, too. I love reading, particularly Arthur Conan Doyle's Sherlock Holmes novels. I enjoy listening to music.Coldplay and Imagine Dragons are my favourite bands.
What makes me angry
The stagnation in India. The same atrocities day after day are followed by pseudo-activism. Corruption, gender inequality and our outdated education system need to be addressed.
My fear and fantasy
The one fear I have is not being able to self-actualise. This fear has pushed me to take up challenges with zeal. I would like to be a space tourist and travel to the moon.
Am I happy where I am?
Yes, I'm looking forward to going to college. Life will be too interesting to miss home for long. My sister, Devanshi, is already studying computer science and astronomy in the US.
What money means to me
It is meaningless without a purpose. It helps in realising goals. The perfect intersection is where you do what you love and earn well.
What makes me proud of India
Despite the diversity and divisive actions, we continue as one nation and are one of the strongest developing economies.
What I can't live without
The unconditional love of my family. My father, Vikas Pratap, is secretary, tourism and cultural affairs, Punjab, and my mother, Dr Anu Pratap, is a medical officer at the Directorate of Health and Family Welfare, Punjab.
What social media means to me
It's helped me network with people across the world. Teenagers looking for validation on social media is a negative fallout of social media.
Changes I want to see in India
Students should be allowed to choose subjects across streams. I would love to study physics with economics and history. The focus should be on holistic learning at the primary level. Values such as tolerance and equality should be instilled in children so that they don't give in to the political divide and social conditioning when they grow up. We should encourage independent thinking among kids.
Changes I want to see in Chandigarh
Chandigarh is one of the best cities in India. However, its citizens need to be proactive. They have a tendency to lose sight of bigger issues. The administration should use funds on maintaining infrastructure such as the waste management system rather than superficial beautification.
What religion means to me
If you do good, good comes back to us. But I don't believe in rituals and visiting temples. I have faith but not in the human construct of religion.
My role model and why
My father because he is hard working and hasn't given up on his thirst for knowledge.
Close