Not so unique: Sangrur peon, Delhi soldier issued same PAN; goes undetected for 10 yrs
Updated on Dec 17, 2017 09:23 AM IST
The duo share the same date of birth, April 3, 1962 and father's name — Ram Singh. Lachhman was issued the PAN card in 2003 and Laxman was allotted the PAN in 2006.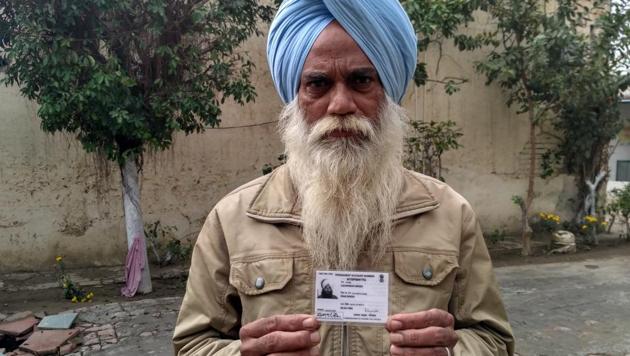 Hindustan Times, Sangrur |
, Sangrur
Avtar Singh
More than 10 years after he was issued his PAN, a peon in Sangrur discovered that another man in Delhi had been issued the same unique identification number in 2006, and that the error had gone undetected by tax officials though both men were filing their returns.
Lachhman Singh, 55, the peon at the Akal Degree College, Mastuana, made the discovery when he failed to file his taxes this year.
Singh, who was issued his permanent account number (PAN) in 2003, shares the number with Laxman Singh, a soldier who was issued his in 2006.
The two have more than their PANs in common; both men share the same date of birth – born in April 1962 – and father's name, Ram Singh.
According to the system, the same PAN cannot be issued to two people.
"I did not file my income tax return this year, but Laxman is filing his return with the same PAN. I approached the local office of the income tax department. Officials there gave up. I was told to solve the problem on my own," he said.
The soldier Laxman told HT over phone from Delhi, "It was only when the man from Punjab called me up and narrated the story, that I realised the confusion."
Lachhman filed an application detailing his problem with the income tax department in Sangrur on October 9 this year. He has yet to receive a reply.
"When we receive their applications on the matter, we will inquire into it. The current PAN will be issued to the one who had applied first," Rajdeep Singh, joint director, income tax, Chandigarh, told HT over phone.