Workers' stir to hit key health drives in Jharkhand: Officials
An impromptu strike by health workers is expected to derail the planned anti-malarial drives early next month.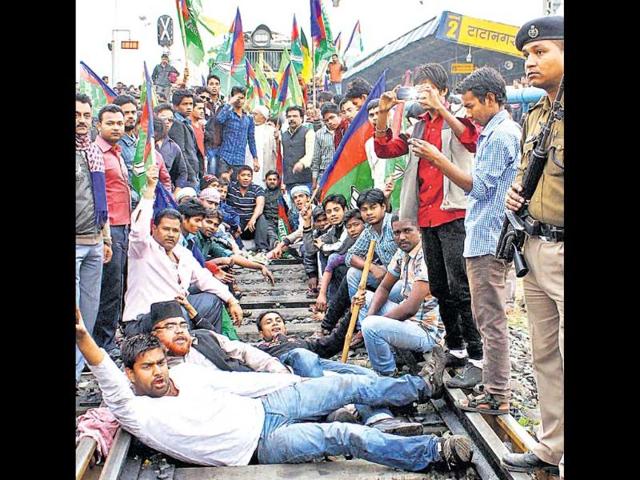 Updated on May 28, 2015 11:11 AM IST
Over 20,000 ad hoc health workers have decided to go on an indefinite strike from June 3 in Jharkhand which is likely to derail the ongoing immunization and anti-malarial drives in the state, health officials said on Wednesday.
The ad hoc workers, which comprise multi-purpose health personnel, auxiliary mid-wives and nurses, have decided to go on strike to press for job regularisation and pay hikes, said a member of the Jharkhand State Contractual Health Workers' Association (JHSCHWA), under whose banner they plan to launch the stir.
Health officials said these ad hoc and contractual workers were the backbone of various health drives in the state and their absence might cripple them in the state where over 92,000 cases of malaria and cerebral malaria are recorded every year and infant and under-five mortality rates have been around 38% and 51% per 1000 live births respectively, according to the Annual Health Survey .
The of ficials said their strike might adversely affect Jharkhand 'Mission Indradhanush', under which children are administered pentavalant vaccine that immunises them against five diseases -- diphtheria, pertussis, tetanus (DPT), Hepatitis B and HIB (Haemophilus influenza type B).
A senior health official said that the mission was aimed at complete immunization of all the children between 0-2 years. Achieving the target of immunising 1.6 lakh children by December could take a hit in the absence of these workers, he said. "Rain in the state early this May has increased the chances of mosquito breeding. If the drives don't happen, there can be a steep rise in malaria cases," said state malaria officer S Maria Beck.
President JHSCHWA, Rahul Pratap Singh said, "The strike was scheduled for May 28. However, we delayed it after the state government assured a meeting to discuss our demands. But, now it seems their assurances had just been an eyewash."
Close Story
Personalise your news feed. Follow trending topics