As architecture changes, a guide to new-age monsoon maintenance
Hindustan Times |
Prakruti Maniar
May 28, 2018 07:42 PM IST
More glass and less concrete; more basements, fewer balconies and taller buildings mean you need to look out for a different set of issues.
Potholes, flooding, and fallen trees — some monsoon problems, sadly, have become as regular as the rains themselves.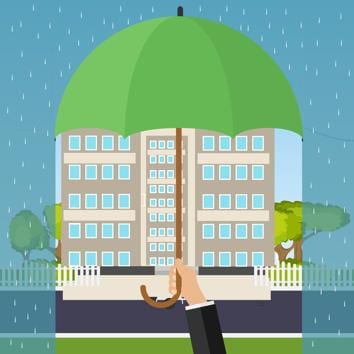 Pre-monsoon maintenance, however, is changing with the changing nature of our constructions. "Earlier, you had to repaint regularly, and check for visible cracks," says Raghav Kapur, Bengaluru business head of real-estate services firm SILA.
This has changed over the last few years as buildings have acquired more metal and glass, and less concrete; fewer balconies and more basements.
Glass facades with silicon fillings between panes, for instance, may expand and contract with seasonal changes and have to be checked to prevent leaks.
"With fewer ledges and balconies, one solution is to build rain trays outside your window," says Aniket Haware, managing director of Haware Builders.
"Ideally, a housing society should prepare for this season in September, immediately after the previous monsoon ends," says Ramesh Prabhu, chairman of the Maharashtra Societies Welfare Association (MSWA).
"Since doing this every year can become burdensome for residents, one solution is to outsource to a facility management company," he says.
"It is more expensive but will help in the long run and you avoid last-minute emergency repairs, and monsoon issues."
Modern high-rise buildings come with their own unique issues. "There are gardens on higher floors which don't have much depth and, over time, can suffer from soil erosion without proper maintenance. This is something we are looking into right now at a property in Prabhadevi," says Bharat Sosa, property manager at SILA.
"After about the 10th storey, air and wind flow patterns change, and are more intense," says Sosa.
"So the water and drainage pipes can corrode differently on the higher floors from those situated further down. So, especially in Mumbai's humid weather, regular checks and maintenance are essential," he adds.
INDOOR AREAS
Indoors, as interiors change and elements such as false ceilings and concealed lighting become more popular, it is important to check for cracks and seepage of moisture from the previous monsoon.
"If a leak above a false ceiling goes unnoticed, it could even collapse due to water retention," says Kapur.
If the garages in the basement of your building are prone to flooding, rent a submersible pump for the season. Your cars and bikes may not be harmed by little standing water, but it is a fire hazard.
"When renovating your house, check for the sustainability of renovations. Even so-called water-proof wallpaper, for instance, in many cases cannot withstand Mumbai's rains and humidity," says interior designer Shilpa Govaker.
High-rise buildings, especially with rooftop amenities like swimming pools and terrace level parking and recreational areas, should ensure that the lightning arrestors are upright and working.
"If a housing society opts for facility management, it will definitely help increase the life of a building," says Rajesh Shetty, a senior national director at real estate consultancy Colliers.
"Exciting news! Hindustan Times is now on WhatsApp Channels
Subscribe today by clicking the link and stay updated with the latest news!"
Click here!