Changing your will? Can you get the same witnesses?
A fresh will can be executed by two new witnesses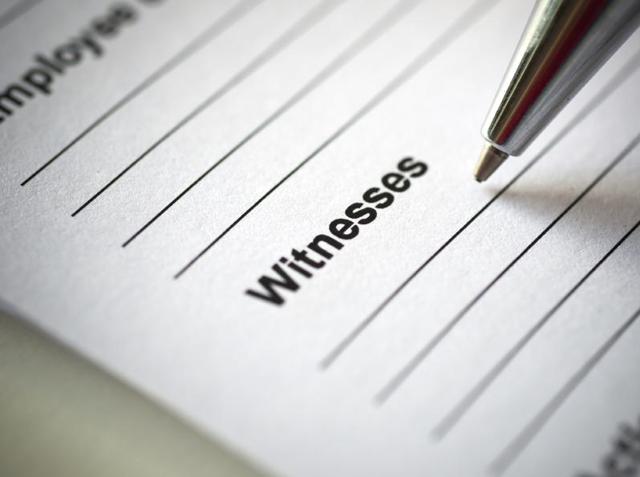 Updated on Jan 20, 2016 03:31 PM IST
I have executed a will but want to make a new one. Am I required to have the same witnesses?
– Vineet Malhotra
There is no requirement of the same witnesses to be attesting the new will as well. You may execute your new will witnessed by two new witnesses.
I recently bought the first floor of a three-storeyed house in Lajpat Nagar. The seller is refusing to hand over the chain of previous title documents. Is he entitled to refuse?
– Suresh Kapoor
As per law, if the buyer purchases only a part of the seller's property and the seller continues to retain the remaining portion of such a property, he is entitled to retain the original chain of title documents. However, the seller is bound to produce the previous title documents whenever you make a request for the same. You can also ask the seller for certified copies of the title chain.
I have taken a one-bedroom apartment on lease for five years. Recently, there was a fire in the building and the entire room was gutted. Can I terminate the lease on this ground?
– Shankar Chopra
If a fire or any natural calamity destroys a portion of the property leased, rendering the property unfit for the purpose for which it was let out, the lessee has the option to terminate the lease. You can terminate the lease.
My brother and I have inherited a house from my mother. We now wish to divide the portions in the house. Do we have to pay stamp duty on such demarcation?
– Saurabh Sinha
Presuming that the inherited property is freehold and divisible, your brother and you can execute a partition deed for identifying and demarcating each other's portion in the house. The partition deed needs to be registered and appropriate stamp duty paid on it under the Indian Stamp Act, 1899, as applicable in the state where the inherited house is located.
I have executed a will by which I have bequeathed my property to my son and wife. I wish to name my son as the executor of the will. Am I allowed to make my son, who is also a beneficiary, the executor of my will?
- Somesh Law
You may make your son the executor of the will. There is no restriction on making the beneficiary as the executor of the will.
Do you have any legal queries related to your residential or commercial property? For solutions email htestates@hindustantimes.com or ht@zeus.firm.in
Close Story