PMAY provides only 2%-10% benefit on property purchase
Higher benefit at lower ticket sizes. More builders to launch homes of up to 60 sq m carpet area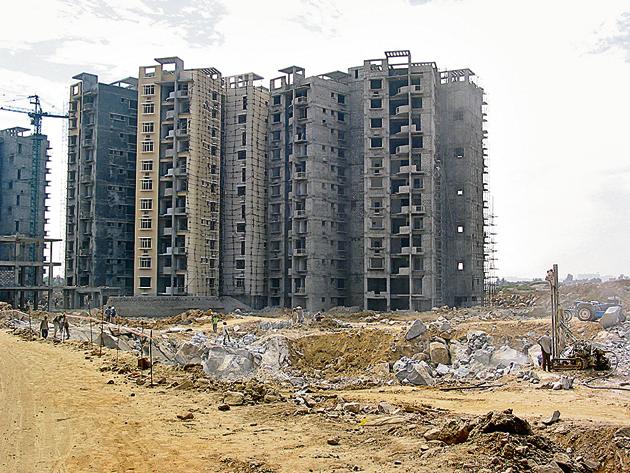 Published on Mar 28, 2017 02:15 PM IST
Vandana Ramnani, Hindustan Times, Delhi
Initiatives such as the Pradhan Mantri Awas Yojana will provide limited benefits to MIG housing and more to LIG housing. Making homes more affordable would be a greater catalyst for increasing medium-term demand for housing and mortgages, says an analysis by Kotak Institutional Equities.
In order to capture such demand and incentives, developers need to offer compact products at lower ticket sizes and housing finance companies need to focus on loans of below Rs 20 lakh.
The credit-linked subsidy scheme (CLSS) under PMAY will help reduce the IRR (internal rate of return) on home loans by about 100 bps or imply 2-10% discount on purchase of new property, higher benefit at lower ticket sizes. The scheme alone may not be a catalyst for making a purchase decision; better employment opportunities and improving affordability will have to play a greater role, it says.
CLSS has been extended to include the middle class although benefits are low at the higher-end. The fine print of the CLSS has provided an income cap of Rs 18 lakh for borrowers to qualify under the CLSS in the MIG segment. As per the current scheme for the LIG segment, borrowers of home loans up to R6 lakh are eligible for 6.5% interest subsidy for 15 years. The MIG segment will be included in this scheme from financial year 2018 to provide 4% subsidy for loans of up to Rs 9 lakh and 3% for loans of up to Rs 12 lakh.
Interest subsidy is credited upfront to the loan account of beneficiaries through lending institutions (banks/HFCs) resulting in reduced effective loan liability. The calculated subsidy for loans across categories is Rs 2.3 lakh. This benefit is only available to first-time buyers. The CLSS for the MIG saves around 5-8% on Rs 3-4 lakh /unit home. With increasing ticket size, the impact of such subsidy reduces.
While household income cap of Rs 18 lakh per annum can allow buyers to purchase units of Rs 70 lakh to `90 lakh, the benefits of the subsidy are not much, limited to just about 3%.
Most units offered by listed developers in metros are above Rs 50 lakh and hence the benefits of such schemes are limited. More developers are expected to launch homes of up to 60 sq m carpet area in the financial year 2018 to gain benefits under 80-IBA, which could increase volumes; but value contribution will be limited considering the share of such units to the overall area under construction.
Close Story