ISRO's GSAT-6A launch today: All you need to know about the satellite
With seven hours to go, the Indian Space Research Organisation (ISRO) is doing its rounds of system checks before the satellite blasts off at 4:56pm from Sriharikota.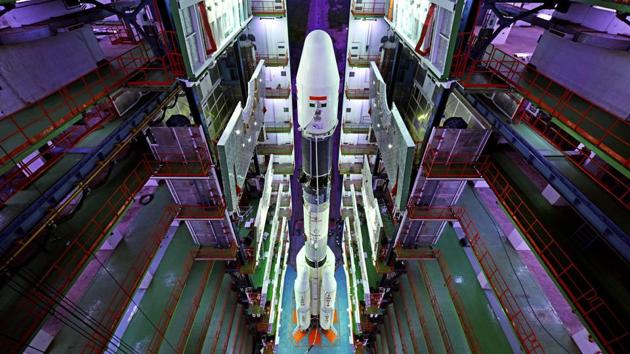 Updated on Mar 29, 2018 01:11 PM IST
The 27-hour countdown for the flight of ISRO's communication satellite GSAT-6A is progressing smoothly, said an official of the space agency.
The countdown for the rocket launch began at 1:56 pm on Wednesday and is progressing well.
During the countdown, the rocket will be fuelled up and its systems will be checked.
It is scheduled to blast off at 4:56pm from the second launch pad at the Satish Dhawan Space Centre in Sriharikota, on Thursday.
Mission specs:
The GSLV rocket weighs about 415.6 tonnes and measures 49.1 metre tall.
The GSAT-6A satellite will be put into orbit around 17 minutes after the rocket's lift off.
According to ISRO, two improvements have been made in the rocket's second stage — induction of high thrust Vikas engine and an electromechanical actuation system in place of an electro-hydraulic actuation system.
The GSAT-6A, similar to the GSAT-6, is a high power S-band communication satellite built on I-2K satellite bus with a mission life of about 10 years.
A key feature of the satellite is to provide mobile communication to India through multi beam coverage facility.
The satellite will also provide a platform for developing technologies such as demonstration of 6 m S-Band Unfurlable Antenna, handheld ground terminals and network management techniques that could be useful in satellite based mobile communication applications.
The launch marks the 12th flight of the Geosynchronous Satellite Launch Vehicle GSLV-F08 and sixth flight with indigenous Cryogenic upper stage.
Close Story
Personalise your news feed. Follow trending topics