Researchers at IIT-Madras make dressing material that heals wounds faster
May 07, 2018 11:36 PM IST
The inexpensive wound dressing was prepared using a carbon allotrope and psyllium husk (isabgol) that accelerates healing of wounds in both healthy persons and diabetics.
Researchers from Indian Institute of Technology Madras (IIT-M) have developed an inexpensive wound dressing using a carbon allotrope and psyllium husk (isabgol) that accelerates healing of wounds in both healthy persons and diabetics.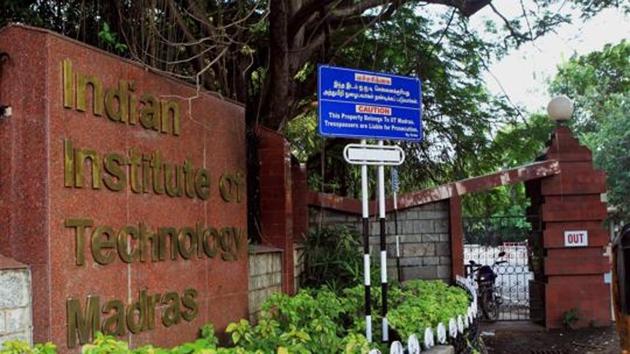 Animal trials in rats show that the dressing heals wounds almost a week faster. The normal wounds treated with the dressings healed in 16 days compared to 23 days in untreated normal wounds, found researchers.
In people with diabetes, which affects 70 million Indians and growing, the dressings healed in 20 days compared to 26 days in untreated diabetic wounds.
"Wounds in people with diabetes heal slower than in healthy people, with the inflammation or the painful phase taking longer. This delays the formation of blood vessels and the cellular matrix, but the challenge is that we do not know why this happens," said Vignesh Muthuvijayan, one of the authors of the research paper and an assistant professor in the department of biotechnology at IIT-M.
For the new dressing material, the scientists used reduced graphene oxide, which is a thin sheet of graphite that has been reduced using intense sunlight. This is then mixed with a rubbery electrolysed isabgol to form wound-healing scaffolds.
"Reduced graphene oxide is known for its electrical properties but the active biomedical properties have never been utilised. The material we have developed improves the blood vessel formation and helps in healing wounds faster," said Muthuvijayan. His team has been experimenting with various materials that can hasten healing.
The dressing is inexpensive. "Currently, the materials available for faster wound healing are very costly, costing up to $2,000 for a 4 to 5 sq-in patch. We are hoping to cut down the cost 50-60 fold, to around ₹1,000," said Muthuvijayan. The dressing material has to cover the open wound instead of cotton or gauze that is normally used, and wrapped over using a normal bandage.
"The time a wound takes to heal depends on the blood sugar level of the person and where the wound is, whether there is proper blood circulation in the area of the wound, has there been nerve damage, is it a deep wound going into the bone. All these factors play a role. However, it is extremely difficult to form blood vessels where there are none. This scaffold, in preliminary animal trials has given promising results, but its efficacy remains to be seen in humans," said Dr Anoop Misra, chairman, Fortis C-Doc, New Delhi, and president of the national diabetes, obesity and cholesterol foundation.