What do you do when your BFF is in love with Arvind Kejriwal?
Are you having relationship troubles? Worry not. So, TV anchor, theatre personality, comedian, political satirist, columnist and author, Cyrus Broacha is here to help you.
sex and relationships
Updated: Apr 04, 2016 17:23 IST
Are you having relationship troubles? Is the long distance bothering you or do you have trust issues? Are you looking for someone to talk your heart out about these problems?
Worry not. So, TV anchor, theatre personality, comedian, political satirist, columnist and author, Cyrus Broacha is here to help you: From navigating relationship trouble to helping your love life go the distance, he's got all the dating advice you'll ever need from your first date to something that you can't find a solution to.
From how to approach your crush to how to handle a break up, shoot your questions to Cyrus and he will answer them.
Read: Find yourself in a Game of Thrones type relationship? Don't worry
I'm in my first year of college and I like a girl who is in her final year. We have been talking to each other for a month now. I haven't proposed to her as yet. But just when I was about to, she told me that she is in a relationship with another guy from our friend circle. Even that guy has confirmed to me that he is dating her. What do I do now?
- Delhi boy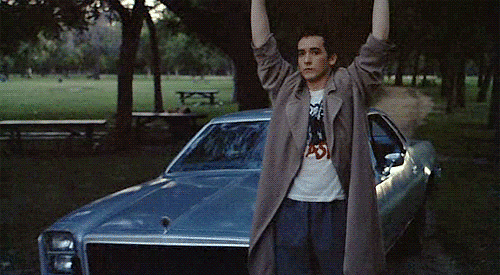 Dear Delhi boy, how sad. You seem to have been carved by the factor 'time'. If she's already seeing someone in the group, then obviously your timing is off. You hit the wrong time. Now is not your time. The time has come and gone .. Er... you get my point ? You could bide your time and wait for them to break up in time and in the mean time, get close to her as a friend. But when your time will come if at all? Only time will tell.
One of my friends has a huge crush on Arvind Kejriwal. She can't stop talking about him. She likes his Anil Kapoor style, jhakaas moustache, his Roman gladiator type chappals, his scarf, and the way he carries himself like Samantha from Sex And The City. She just wants to be his girlfriend. How do I tell her to get over it?
- Amit
Cough cough.
Amit, two words. Please don't. If you give this information on to the BJP, they may even promote her. In India, crushes on filmstars and cricketers happen all the time. Even politicians are idolised. Mostly to get on their good side. And occasionally, to have them as chief guests at your nephew Yash's fifth birthday party. Kejriwal is a cut figure although why she wants to be seen with his moustache is a worry. In all probability, she won't be able to get near him. And if she does, ask her not to take off her slippers at any point. Don't worry or humour her... it shall all pass. Although I'm 44 and my crush on Elvis still hasn't ... Long distance love can work, you know.
My best friend broke up with his girlfriend. I went to the girl to sort out their differences, but ended up falling in love with her. I have even told this fact to my friend. What should I do now?
- Confusing story
Confusing story, here's my confusing reply. If they broke up, she's free to move on. However, in the friendship made easy encyclopedia, chapter 16, page 141 deals with the topic of the Girl of My Best friend. Here, the book written by Ram and Rishatagi points out that in the event of a break up, the friend should observe a cooling period of three months before hitting on the girl of his best friend. Of course, he's free to hit on the girlfriend's relatives during the cooling off period. So before chasing this girl, evaluate whether it's worth trampling on your friend's ego and self esteem. This is answered by the answer to the question: Do you really love her?
I've been dating a guy for the last five years. I was very young and immature when I got into this relationship. He's an over-protective boyfriend who put restrictions on me for almost everything. Frustrated with this, I stopped listening to him, and he too stopped putting restrictions because of the fear of losing me. I know this relationship won't work and I want to break up, but he says he'll die if I leave him. I feel suffocated. Please help.
- SA
Have you seen the movie Escape to Victory or the Great Escape? How about The Dirty Dozen? In those movies, the protagonists escaped from the Nazis! If they could escape a regime that was well armed, of course you can leave this over-possessive, sexist boyfriend. As for his threats, feel free to involve his parents and friends. Don't waste time, and leave him to his rules and regulations. By the way Dirty Dozen has a part two! (No that don't make 'em 2 dozen).
Follow @htlifeandstyle for more