India and China can come together but it won't be easy, says former foreign secy Jaishankar
Hindustan Times, Singapore |
HT Correspondent
Apr 15, 2018 12:10 AM IST
S Jaishankar said the India and China don't understand each other enough and the road to the two countries coming together is fraught by a lot of issues.
Former foreign secretary S Jaishankar is hopeful that China and India will come together, but cautions that it won't be easy.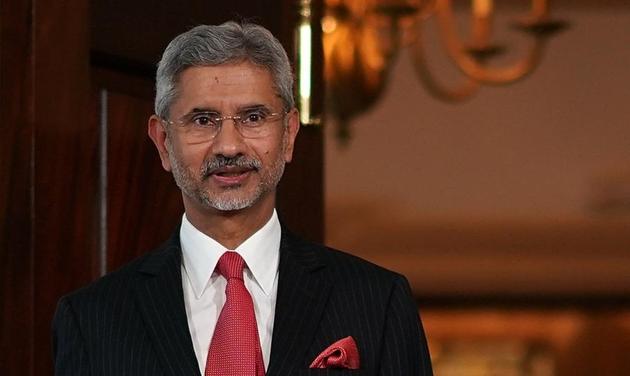 "Can China and India come together? I think they can. They should. But it is not easy. It was not easy in the past. I don't think it will be easy in the future because there are really a lot of issues between them," Jaishankar said.
Jaishankar joined Wang Gungwu, professor at the National University of Singapore and emeritus professor at the Australian National University, in discussing "Asia's Emerging Role in the New World Order" at the Mint Asia-Hindustan Times Leadership Summit in Singapore on Friday.
China and India have commonalities, but have not been able to reconcile their ambitions, values, and interests adequately, and Jaishankar said it is important for larger countries, even as they compete, to find some common ground.
Relations between China and India are overcast by memories of a 1962 war over a border dispute that persists to this day and the presence of the Tibetan spiritual leader, the Dalai Lama, in India, where he established a Tibetan government-in-exile almost 60 years ago. In more recent years, the two countries have improved ties in areas such as trade, which has expanded rapidly
Wang said Southeast Asian countries can play a big role in enabling China and India to build a "future-oriented" relationship.
"As to what role, I do not know but that sense of responsibility must grow within the region, the countries in Southeast Asia must become more aware that they can play that big role in enabling India and China to rebuild a relationship that is modern, progressive, and future-oriented," Wang said.
"An Asian centre will not happen if China and India will not come together," he said.
Wang said assuming that there is a new world order is wrong. "We are in a state of confusion, lots of people do not know what could happen next, there is a lot of tension out there so assuming that there is a new world order is the wrong assumption," he said.
For his part, Jaishankar said Asia needs a fairer, more consultative, broader kind of world order.
"We have agreed that the new world order has not come yet. The new order has to be fairer. We need a new world order where there is much more common ground between players," he said.