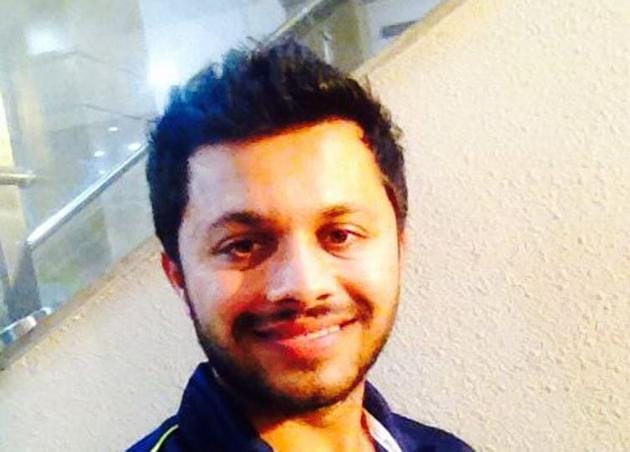 Samit Gohel's world record 359 not out in Ranji Trophy - statistical highlights
Samit Gohel eclipsed a 117-year record in first-class cricket by achieving the highest total (359*) while carrying the bat in a Ranji Trophy match for Gujarat against Odisha
UPDATED ON DEC 27, 2016 11:09 PM IST
Samit Gohel amassed an unbeaten 359 in their Ranji Trophy quarterfinal tie against Odisha at Jaipur, bettering a 117-year world record for the highest score while carrying the bat in first-class cricket.
The 26-year-old Gujarat opening batsman achieved the record on Tuesday, in his 964-minute innings, facing 723 balls and hitting 45 fours and a six, on the final day of the match.
The previous record was Bobby Abel's 357* (in Surrey's 811) against Somerset in English county cricket at The Oval in 1899.
Samit Gohel's knock is the joint fourth highest score in Ranji Trophy as well as the highest by a Gujarat batsman. It is the third longest innings in terms of time (16 hours) in first-class cricket.
Only Himachal Pradesh batsman Rajeev Nayyar's 1015-minute innings of 271 against Jammu and Kashmir at Chamba in 1999-2000 and Pakistan great Hanif Mohammed's unbeaten 337 off 970 minutes, against West Indies at Bridgetown in 1957-58, took longer.
Samit Gohel also became only the fourth triple centurion in first class cricket to carry his bat. The previous highest score by an Indian who carried the bat belonged to Dheeraj Jadhav --- 260* for India A against Kenya at Nairobi in 2004-05.
Gohel's knock is also the second highest score in the second innings of a first-class fixture, only behind Don Bradman's 452 for New South Wales against Queensland in 1929-30.
This was the third triple-century in a second innings in Ranji Trophy, after Vijay Hazare's 309 in 1943-44 and Cheteshwar Pujara's 352 in 2012-13.
The 723 balls faced by Gohel is the sixth-highest in first-class cricket where number of balls has been recorded, and third highest in Ranji history. Punjab's Bhupinder Singh faced 738 balls to score 297 in 1994-95 and Himachal Pradesh's Rajeev Nayyar scored 271 off 728 balls in 1999-00.
HIGHEST SCORE WHILE CARRYING THE BAT IN FIRST CLASS CRICKET:
Score Batsman Opponent Venue Season
359* Samit Gohel (Gujarat) Odisha Jaipur 2016-17
357* Bobby Abel (Surrey) Somerset The Oval 1899
318* WG Grace (Gloucestershire) Yorkshire Cheltenham 1876
305* Bill Ashdown (Kent) Derbyshire Dover 1935
270* Chesney Hughes (Derbyshire) Yorkshire Leeds 2013
265* Upul Tharanga (Ruhuna) Basnahira South Colombo 2008-09
260* Dheeraj Jadhav (India A) Kenya Nairobi 2004-05.
Close