Why was talent like Manish Pandey almost lost to Indian cricket?
India needs to find proper ways to dismantle a culture that unwittingly promotes a 'clique' to control the selection process.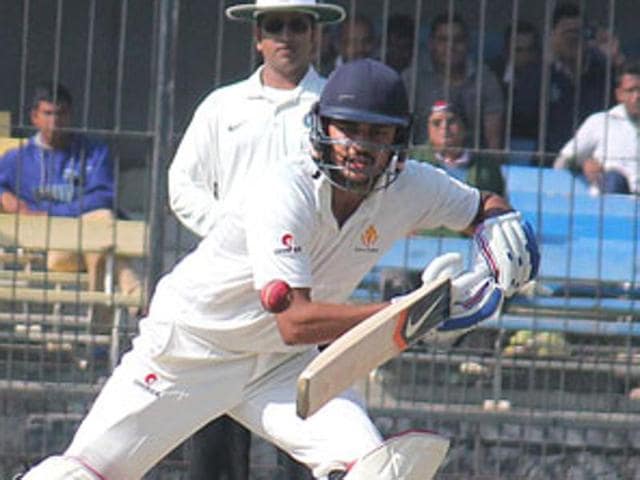 Updated on Jan 26, 2016 01:35 AM IST
Manish Pandey's shadow has for long been hovering over Indian cricket. He was the first Indian to score a century in the IPL. That he had talent and intent to succeed was never in doubt. His breathtaking catch on the boundary line in the Ranji Trophy final is remembered for helping Karnataka win the championship. He was a prodigy who, due to the mysterious ways of selectors, was almost lost to the world of cricket. Well, almost, had Ajinkye Rahane's injury not forced Dhoni-Shastri to include him in the Sydney one-dayer.
While watching him play an innings of intense focus and purpose, which showed his unflappable temperament in an extremely adverse situation, one was left wondering why this man was never given a proper look-in. The Sydney innings was his third, in the four matches he has played so far. He played one against Zimbabwe, scored a half century, was shown the door, and after a couple of years' gap recalled, played in the first two games in Australia, and then dropped again.
Whimsical approach
Given the whimsical ways in which India treats some of its players, Pandey's international career was as good as over had fate not intervened, forcing his re-induction into the team.
Skipper Dhoni's explanation at the post-match press conference that it is for the selectors to pick a team as they are the ones who watch domestic cricket and that he has "no clue" who is good or bad seems a bizarre justification for having ignored Pandey for so long.
Pradeep Magazine's column: Indian bowling good for nothing, can't defend any total
As an India captain, even if he is not playing domestic cricket much, it is his job to be in touch with ground reality and get the feedback on who is good and who is not. And even if one were to accept his justification, it does implicate the selectors for shirking their responsibility.
Power games
I want to go beyond the question of accountability from selectors and raise a bigger question here. Why is it that the balance of power in the Indian Board decides players from which zone get preference to play for the country? When N Srinivasan was at the helm, suddenly more players from the south found their way into the India team. Now that the power has shifted to the north, we suddenly find more players from that zone being credited with greater talent. Is our selection policy hostage to the power structure in the board?
Follow Pradeep Magazine's column on the state of Indian cricket
Another question of equal significance to be raised is, do the various conflicts of interest of players, coaches and their agents too limit selection to a chosen few, no matter how talented they may or may not be?
Manish Pandey has had a few brushes with the establishment in the past and may have suffered for not belonging to a "favoured class". India needs to seriously confront the question why a talent like Pandey was almost lost to Indian cricket. It needs to find proper ways to dismantle a culture that unwittingly promotes a "clique" to control the selection process.
(The views expressed are personal. The author tweets as @pradeepmagazine.)
Close Story
Personalise your news feed. Follow trending topics